Magazín z Britské
Prostředí, ve kterém žijete a prožíváte své každodenní příběhy, nám není lhostejné. Chceme, abyste se zde cítili s vašimi blízkými, rodinou, přáteli i sousedy, co nejlépe a měli možnost si život užívat na maximum.
Připravili jsme pro vás Magazín, v němž budete mít informace o tom, jak se na Britské žije, pěkně pohromadě - dozvíte se, co se právě chystá, můžete si prohlédnout reporty z již proběhlých akcí nebo si pročíst rencezne podniků ve vaší blízkosti.
Kalendář připravovaných akcí
Prohlédněte si, jaké akce pro vás v nejbližších dnech chystáme a přijďte s námi strávit den naplno!
Proběhlé akce
Podívejte se, jak jste si předchozí akce užili.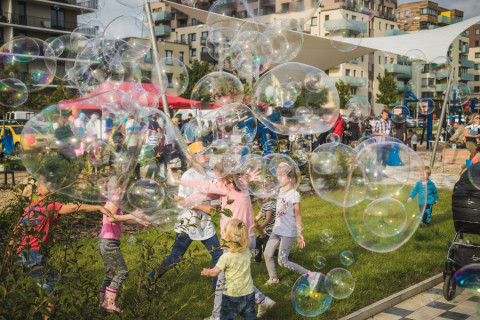 A neighbourhood get-together with a special programme for children
23. 6. 2020 Britská čtvrť
Event report
RD Britská čtvrť
Prague 5
Pořádá FINEP
We organized yet another great neighbourhood event, open to friends, family and neighbours. Children got to enjoy painting murals, jumping on the bouncy castle and much more. Take a look at all the fun we had.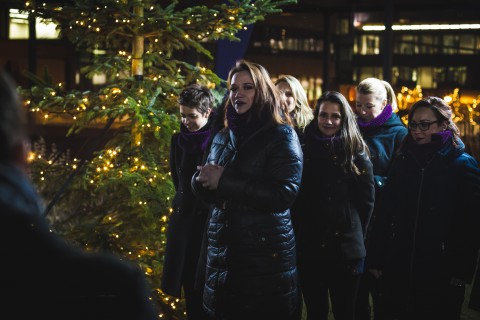 Christmas tree lighting ceremony, or Advent at Finep
3. 12. 2019 ul. Svitákova a Klementova
RD Britská čtvrť
Pořádá FINEP
Event report
Another great neighbours' meeting in Britská čtvrť on the occasion of lighting up the Christmas tree is behind us. Let's reminisce the event accompanied by a children's choir, mulled wine, and gifts for children.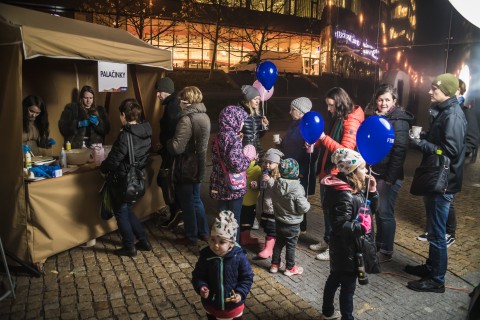 The celebration of St. Martin's wines
18. 11. 2019 nám. Junkových
Event report
RD Britská čtvrť
The cornerstone of the tradition of neighbours' meetings was laid just here. At the occasion of the tasting of St. Martin's wines which took place on 18 November in Britská čtvrť. And how did it go?
Navštívili jsme za vás
Přinášíme vám přehled podniků, kde si můžete vychutnat oběd, zajít na dobrou večeři nebo třeba jen na oblíbenou kávu, zákusek či něco ostřejšího.
Tak kam to bude dnes?
We visited: playgrounds at Britská

5. 8. 2020

In the heart of the ever-expanding Britská čtvrť, just a few steps from the Stodůlky metro station, you will find one of several newly built playgrounds. The largest is the one in the Britská čtvrť, which has been designed for people of all ages.

We visited: Bistro Bartga

21. 5. 2020

Bistro is such an ideal place to get just a small piece of pizza to go as well as for a proper family dinner. The bistro consists of two floors - the upper one works as the takeaway bistro, while the lower is quite calm and extensive, with many...

We visited: Restaurant Kolkovna

26. 2. 2020

The restaurants are mostly located in the centre of Prague; however, you can find one in Stodůlky as well which is only a few steps from your home. Their Czech cuisine is really worth trying – you can try their delicious "svíčková" or properly...