In the heart of Kralupy
30 minutes by train to the centre of Prague
Right in the heart of Kralupy nad Vltavou, in a location that is currently a brownfield site, a singular project has arisen that combines the uniqueness of life in a well-equipped town in Central Bohemia, with access to nature, sport and relaxation, just a few minutes' walk from the Vltava river.
Kralupy nad Vltavou, a great place to live
Those who know Kralupy, know. The others will be surprised, but it's a great place to live.
According to an analysis by Deloitte evaluating the quality of life in Czech towns, Kralupy nad Vltavou is the fifth-best place to live in Central Bohemia. It does well on health and the environment, it has a well-developed network of public services and facilities and a high-quality network of doctors.
Kralupy also scored very well for its proximity to nature reserves and the green areas within and around the town. There is also a good range of high schools. Lots of cash machines and restaurants. And young people are interested in Kralupy, which is a good sign that the town is doing well.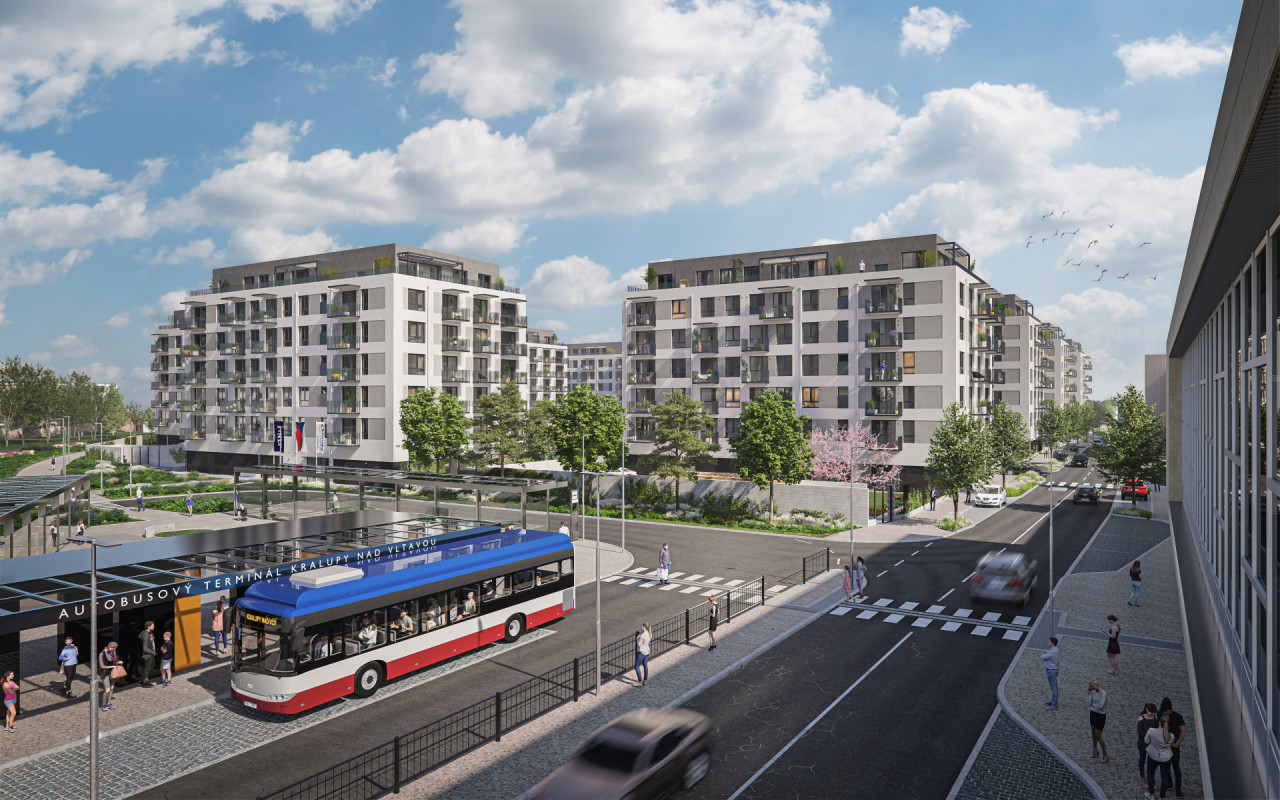 Housing in the town centre, near the station
Right next to the train and bus station that has regular connections to Prague and other destinations, eight blocks of flats are rising up containing 437 housing units, ranging from single-room flats with kitchenette to four-room flats with kitchenette.
The simple modern architecture of the building, connected to green courtyards that offer an interesting garden concept, as well as room for residents to meet together, hold barbecues or games for children. The project makes sure to include communal facilities, including grocery stores, services, kindergartens, or sports pitches.
Topic
Excellent facilities
The Residence U Vltavy housing project will not just enrich Kralupy with new flats
This location's development will contribute to resolving Kralupy nad Vltavou's housing shortfall. A kindergarten and multi-purpose playground will also be included.
An attractive new square will feature relaxation, cafes, and handy services. The area is undergoing a major transformation: a new bus terminal has been built, and Nádražní Street will be completely renovated and civic amenities totally redeveloped.
The project also includes a leisure zone by the Vltava – with over 3,000 revitalized sqm available for sport, relaxation, and community life. As well as Residence U Vltavy's residents, this unique place will also be popular - for example - with local primary schools' kids. It will include community gardens, playgrounds, and sport areas.
Situation plan of the project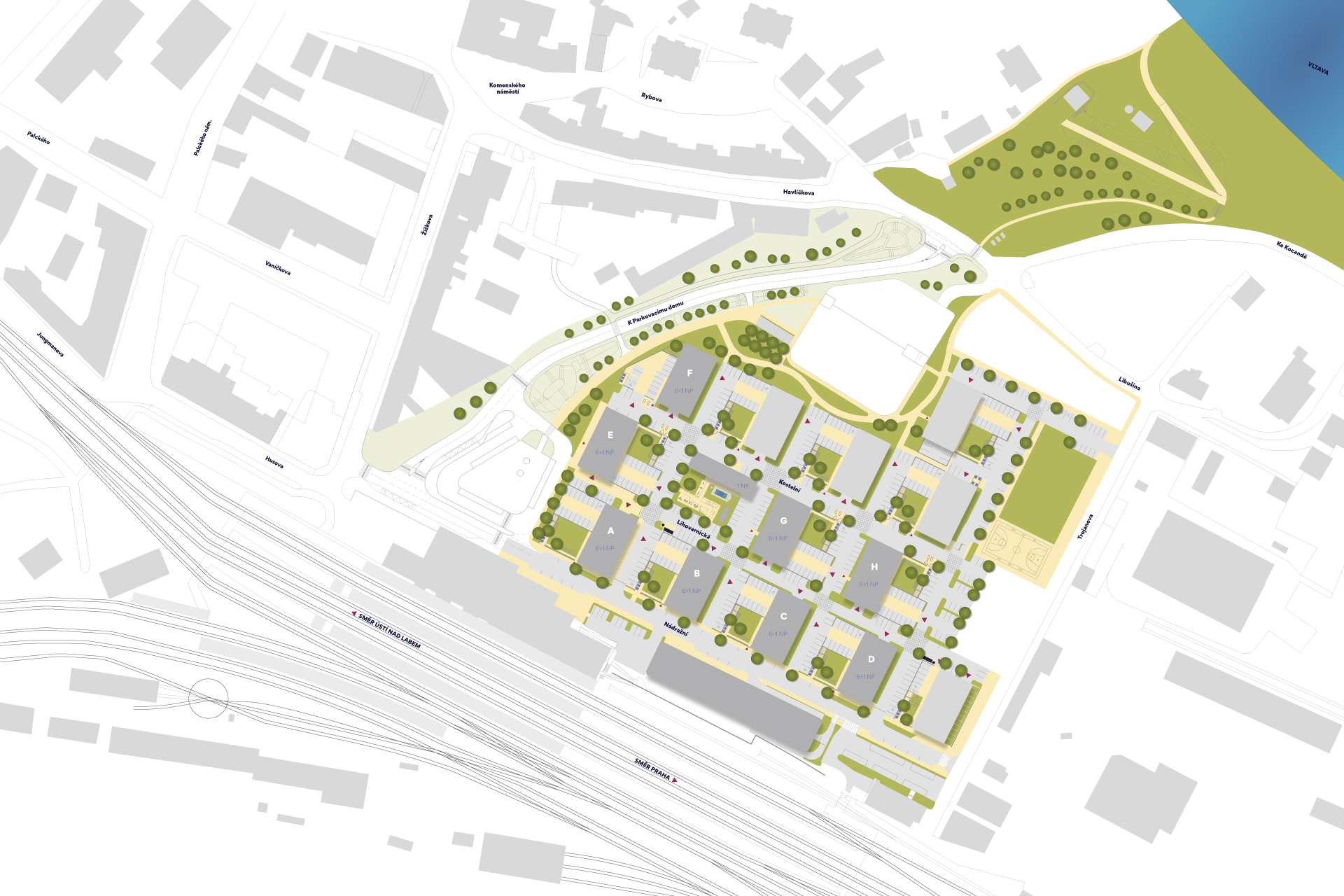 Piazzeta
services and water feature
Leisure zone by the Vltava
beach voleyball and table tennis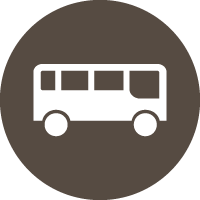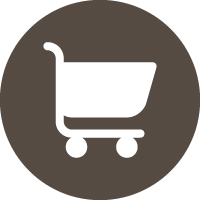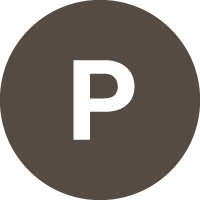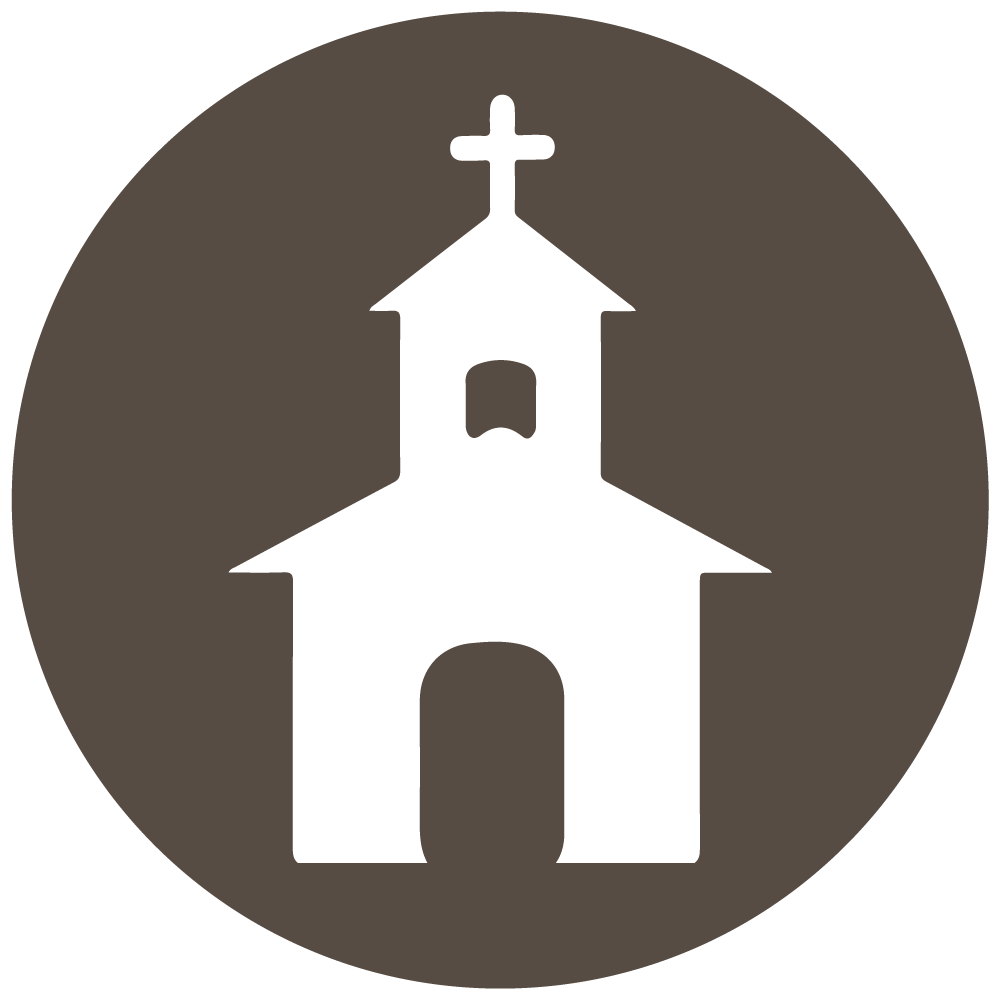 ...
Map legend
Residence U Vltavy
Restaurant
Hairdresser
Elementary school
Doctor
Café
ATM
Children playground
Sport areal
Fitness
Shopping center
Train station
Bus stop
Parking
Post
Studio/Salon
Kindergarten
Sweet-shop
Gas station
High school
Aquapark
We will help you to choose an apartment
Do you need help? Contact us, we are here for you.
Your neighbourhood and the backdrop to your daily lives is important to us. We want you and your family, friends and neighbours to feel as at home here as possible so that you can enjoy life to the full.
Our magazine is full of information about life in Kralupy - Residence U Vltavy – you can find out what plans are in the making, read accounts from past events or reviews of the local business we have visited.
Upcoming Events Calendar
See what events we are planning for you or we support in the coming days and come and spend the day with us to the fullest!
Unfortunately, we did not find any events.
Past events
We have experienced something with each of you, or maybe we will in the near future. Some of them went through the whole process of acquiring their housing with us or are just getting ready for it, others met with us at events that we organize for residents of our localities. We have prepared a short report of each of these events for you. See how you were enjoying them.
Unfortunately, we did not find any events.
Places we´ve visited
We decided to try what kind of lunch you can enjoy in the vicinity of your home, where you can go for a good dinner or just a favourite coffee, dessert or something little stronger. How did it end up? Read it for yourself.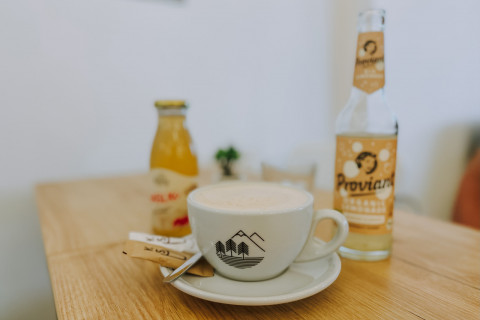 We visited: Kafe Stánek
21. 7. 2023 Kafe stánek
Kralupy nad Vltavou
Kralupy - Residence u Vltavy
Great coffee, just a stone's throw away from Residence U Vltavy – the cozy Kafe Stánek café at Kralupské nádraží offers Nordbeans specialty coffee. It's a perfect place to pass the time while waiting for a train, enjoy a coffee to go, or have a...