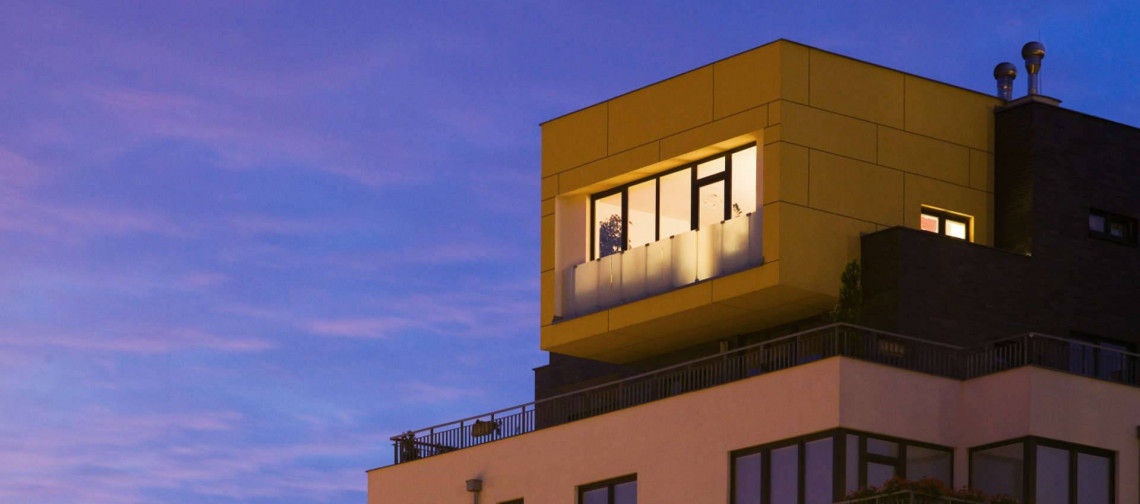 FINEP HOLDING is one of the largest developers in this country. We are a market leader and are among the organisations that set trends on the real estate development market. We are the only company to offer our clients on the Czech market complete services in all areas related to housing.
FINEP - NEW FLATS AND HOUSES in locations with plenty of amenities ALREADY for more than 23 years.
We are moving the boundaries of Czech and Slovak city development by developing entirely new city neighbourhoods on a level comparable with other major international cities. We are also the only developer which has long been one of the Top 5 largest developers of residential and administrative real estate in the Czech Republic. Since 1995 we have built more than 14,500 new flats in residential buildings in several dozen successful residential projects. We also implement construction of modern town family houses with their own gardens in Prague. There were more than 200 of them. Not only have we sold our clients their residential units, but we have also built new living spaces for them, including, but not limited to, children's play areas, sport areas, urban parks, lawns and large city parks as well as commercial premises and modern urban infrastructure directly on site. And our City West administrative complex is completely occupied by successful foreign and Czech companies. During the first phase of development of the City West complex, we have built more than 100,000 square metres of office space.

We are a Czech company, which has also been very successful abroad. Since 2006, we have been active in Bratislava, where we have so far realised development of more than 1,200 residential units and dozens more apartments we have for sale or under construction. Since 2013 we have realised development of 2,000 residential unit in Mongolia's second largest city Erdenet.
We are a company which in 2011 stood at the Renaissance of new cooperative housing development in the Czech Republic, and up to the year 2020 we sold more than a thousand modern cooperative residential units in Prague and other dozens and hundreds are on sale or being prepared.
We provide comprehensive real estate and financial services to our clients, including bank securing of funds. Professionalism and our level of provided services has historically also lead to us being named Developer of the Year. Our projects have won titles in the Best of Realty competition

WE ARE MEMBERS OF CZECH GREEN BUILDING COUNCIL