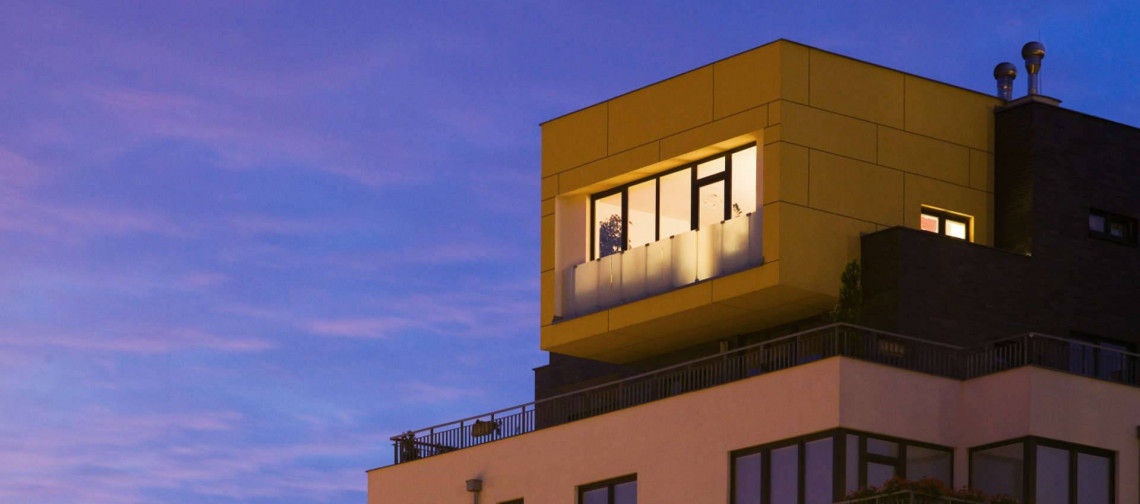 FINEP HOLDING is one of the largest developers in this country. We are a market leader and are among the organisations that set trends on the real estate development market. We are the only company to offer our clients on the Czech market complete services in all areas related to housing.
FINEP - NEW FLATS AND HOUSES in locations with plenty of amenities ALREADY for more than 23 years.
We are moving the boundaries of Czech and Slovak city development by developing entirely new city neighbourhoods on a level comparable with other major international cities. We are also the only developer which has long been one of the Top 5 largest developers of residential and administrative real estate in the Czech Republic. Since 1995 we have built more than 12,000 new flats in residential buildings in several dozen successful residential projects. Not only have we sold our clients their residential units, but we have also built new living spaces for them, including, but not limited to, children's play areas, sport areas, urban parks, lawns and large city parks as well as commercial premises and modern urban infrastructure directly on site. And our City West administrative complex is completely occupied by successful foreign and Czech companies. During the first phase of development of the City West complex, we have built more than 100,000 square metres of office space.

MAXIMA REALITY - YOUR OWN REAL ESTATE CENTRE, WHERE YOU CAN LEASE OR SELL YOUR EXISTING REAL ESTATE
We are the largest Prague real estate agency, and for more than 20 years we have been active on the real estate market in the sector of secondary real estate. Since 1997 our real estate agency has helped more than 52,000 clients find new homes or sell or lease their existing real estate properties.
PROBYDLENÍ - NOT ONLY furnishings of new housing, but renovation of old housing too COMPLETE SERVICES FOR INVESTORS
The newest holding project is focused on reconstruction of existing housing and investment real estate, including property management. Each client can completely furnish their real estate with furnishings ranging from kitchens to furnishings for rooms including bedrooms, children's rooms, storage areas, toilets and bathrooms, lighting, doors, door handles and floors. ProBydlení has become another successful milestone in the residential segment, which enables us to provide all of our client with high quality professional services under one roof.
We are a Czech company, which has also been very successful abroad. Since 2006, we have been active in Bratislava, where we have so far realised development of more than 1,000 residential units. Since 2013 we have realised development of 2,000 residential unit in Mongolia's second largest city Erdenet.
We are a company which in 2011 stood at the Renaissance of new cooperative housing development in the Czech Republic, and up to the year 2018 we sold more than a thousand modern cooperative residential units in Prague.
We provide comprehensive real estate and financial services to our clients, including bank securing of funds. Professionalism and our level of provided services has historically also lead to us being named Developer of the Year. Our projects have won titles in the Best of Realty competition

WE ARE MEMBERS OF CZECH GREEN BUILDING COUNCIL