Flat 305/I1
Flat 301/I1 - Sold
3+kitchenette, 89,4 m2

Flat 302/I1 - Sold
2(1)+kitchenette, 52,8 m2

Flat 303/I1 - Sold
4+kitchenette, 119,9 m2

Flat 304/I1 - Sold
3+kitchenette, 87,9 m2

Flat 305/I1 - On sale
2(1)+kitchenette 59,3 m2
203 616.0 €

Flat 306/I1 - Sold
2(1)+kitchenette, 53,8 m2

Flat 307/I2 - Sold
4+kitchenette, 106 m2

Flat 308/I2 - Sold
2+kitchenette, 50,4 m2

Flat 309/I2 - Sold
2+kitchenette, 50,9 m2

Flat 310/I2 - Sold
2+kitchenette, 50,1 m2

Flat 311/I2 - Sold
2+kitchenette, 51,1 m2

Flat 312/I2 - Sold
2+kitchenette, 50,6 m2

Flat 313/I2 - Sold
4+kitchenette, 116,3 m2

Model apartment 2+kitchenette Britská čtvrť

Model apartment 2+kitchenette Britská čtvrť

Model apartment 2+kitchenette Britská čtvrť

Model apartment 2+kitchenette Britská čtvrť

Model apartment 2+kitchenette Britská čtvrť

Model apartment 2+kitchenette Britská čtvrť

Model apartment 2+kitchenette Britská čtvrť
i

You have chosen Britská čtvrť X
Choose floor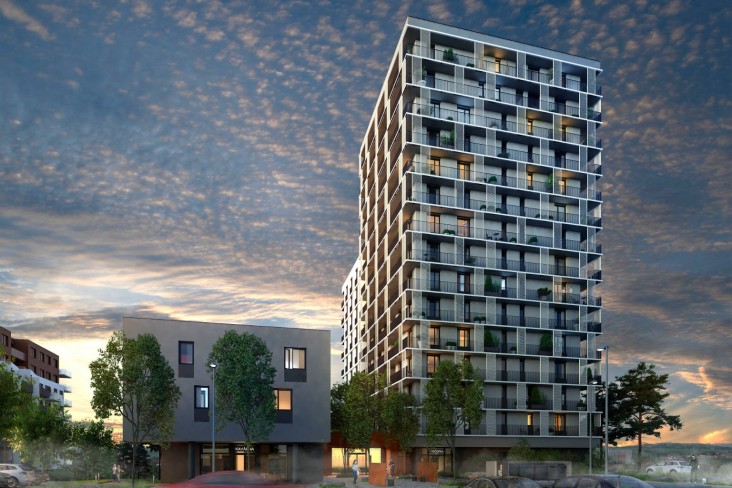 2. NP
3. NP
4. NP
5. NP
6. NP
7. NP
8. NP
9. NP
10. NP
11. NP
12. NP
13. NP
14. NP
15. NP
Flat plan

Flat

Floor plan

Floor

Model flat
Flat 305/I1
Ownership

Personal

Layout

2(1)+kitchenette

Area

59,3 m2

Status

On saleN

Tentative reserved

Price inc. VAT

203 616 €i

The price of the apartment unit is valid subject to the employment of a 90/10 payment schedule. Should a different manner of payment be employed, the price shall be agreed with the client individually. The listed prices do not include the garage parking s
We'll help you to finance your property
With a mortgage with instalments starting from

668 €i

Monthly at LTV 20 % and 30 years maturity, calculation is only indicative.

Spočítejte si splátky

By selling another property of yours
Add to My Selection
Remove from My Selection
Calculate the amount of your instalments
You can calculate an approximate value of your monthly mortgage instalment quickly and easily thanks to our calculator.
Item price

€

Own capital

40 723 €

Fixation period

5 Years

Time of repayment

Interest rate from

2.79 % p.a.

Installment from

668 €
This calculation is only indicative and applies for own resources amounting to 20 % or 80% LTV. For an exact calculation based on individual requirements and parameters contact our financial specialists. The calculation has been drawn up based on a real estate price determined according to the schedule of payments 90/10.
Residential project with an exceptional architecture
Project suitable for families with children as well as for young couples and singles
88 apartments from 1+kitchenette (37 m2) to 4+kitchenette (120 m2)
Special 3-year warranty
Barrier-free access
Parking in front of the house
Higher equipment standards ensure comfort and security of residents
Excellent accessibility to public transport (1-minute walk to Metro station) and connection to Prague's access roads
Energy efficiency class B– relates to all apartments in this phase
Status: under construction
Architect: ADR, s.r.o., Project designer: BUILDING, s.r.o.
Britská čtvrť is a residential project emerging within the new municipal district of Západní město in Prague 5 – Stodůlky. The tenth stage of this project offers 88 new apartments with layouts from 1+kitchenette (37 m2) to more spacious 4+kitchenette (120 m2).
Wide range of continuously developing services in the immediate neighborhood is a great part of the project. The site already includes Billa, the Kolkovna restaurant, Sushi bar, the DM drug store or a branch and ATM of Komerční Banka. It is located only 5-minute walk away from the Avion shopping centre with such shops as Tesco, IKEA, Jysk, A3 sport, Takko Fashion, Datart, and others. It only takes 5 minutes by car to get to the Globus hypermarket, Makro hypermarket and petrol station, Baumax, Asko, Billa, or the Metropole Zličín shopping centre with a wide range of services, including cinema or the Albert supermarket.
Financing bank of this stage:
Finance the purchase by selling another property
Do you need to finance purchase of a new property by selling another? We are ready to help you both with sale and all the related issues. Contact us with confidence and we will arrange an appointment for you.