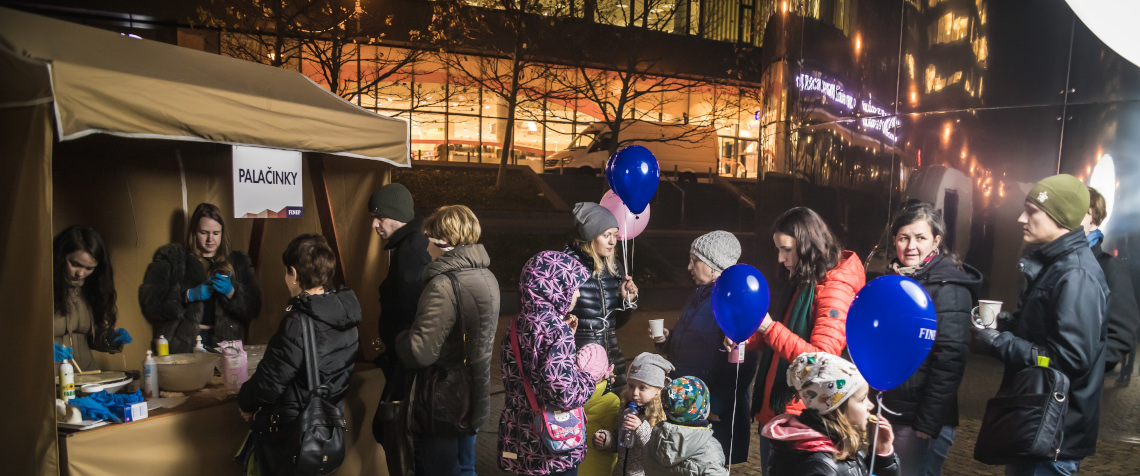 The celebration of St. Martin's wines
Event report
RD Britská čtvrť
All wine lovers are always looking forward to the first half of November. Finally, the beautiful moment of opening bottles with young wine comes on the feast day of Saint Martin and we all have the opportunity to enjoy the lightness and sparkle of fresh wines. These wines are characterized by a delicate fruity taste and aroma such as peaches, oranges, plums, or sour cherries.
We wanted to come up again with something new and interesting, which would please (but also pleasantly surprise) both the inhabitants and the visitors of our locality Britská čtvrť. At the same time, we have also expanded our regular "neighbourhood events" which we like to do for the residents of the "made by Finep" residential areas.
And because we celebrate St. Martin (who comes to us on his white horse, unfortunately very rarely recently), a holiday of young wines, we prepared tasting this year's St. Martin's wines in cooperation with the local wine cellar Bohemia Wine.
In addition to St. Martin's wines, we also offered mulled wine and cocoa. Our offer also included free pancakes, which perfectly supplemented the whole event.
We were very pleased that you arrived to Britská Čtvrť and clinked glasses with us to celebrate the enjoyment of life, wines, and the upcoming Advent.