Neighbours help each other, and we help as well
Our long-standing vision is to build places full of life. That is why you will always find the maximum services in each of our projects with sufficient purchasing power. With a few exceptions, we try to operate these commercial spaces ourselves in order to be able to influence the quality and diversity of services in a given location. We put a lot of time into having a restaurant, café, convenience store, shop, or even an ice cream parlour near your home.
Unfortunately, the current situation is literally ruthless to these businesses. That's why we try to find a way to help maintain your favourite businesses negotiating with each individual tenant, provided they stay in our property. Starting with the adjustment of rents up to administrative assistance with filling in applications for state support.
Even you can help
PEven you can help, if you are not indifferent to the fate of your favourite restaurant, shop, or café. It is quite simple. It will do nicely, if you will prefer local services over others in these difficult times. In order to make your orientation easier, we have prepared an overview of the businesses in the individual locations operated by us. Regardless of whether the business is our tenant or not. In addition to the summary list, you can also see the offer of selected restaurants or just remind yourself how nice it was in some of them through our reviews.
We have prepared a list of businesses in your area, sorted by our locations. Who knows, maybe you'll discover something new.
Red Café
30. 9. 2022
Denní nabídka
Kuřecí prso s bergamotovým rizotem a šalvějovou omáčkou
La Zmrzka
30. 9. 2022
Denní nabídka
Restaurace Maják
30. 9. 2022
Denní nabídka
Pikantní čínská kuřecí polévka
Hovězí vývar se zeleninou a nudlemi
Smažený uzený sýr, vařené brambory, tatarská omáčka
Řecký bulgur s olivami a balkánským sýrem
Čertovské nudličky z vepřové kýty, domácí bramboráčky
Kuřecí steak, hranolky, tatarská omáčka
Svíčková na smetaně, houskové knedlíky, brusinkový terč
Pečený vepřový bok, bramborové knedlíky, zelí
Kuřecí prsíčka na červeném kari, dušená rýže
Smažená vepřová játra, vařené brambory, tatarská omáčka
Pizza SALAMI (drcená rajčata, mozzarella, salám, červená cibule)
Salát CROCCANTE s kuřecími stripsy
Kolkovna Stodůlky
30. 9. 2022
Denní nabídka
Gazdovský salát s krůtím masem, vejce, slanina, bagetka 100 g
Peč. Selecí roláda, om. ze suš.švestek, ang.slanina a dýňovými grat.br.
Jitrnice, šťouchané brambory, kysané zelí, čerstvý křen 150 g
Restaurace Puzzlesalads
30. 9. 2022
Denní nabídka
Pikantní zelňačka s klobásou a bramborem
Quesadilla s trhaným hovězím masem, cheddarem, kukuřicí, červenou cibulí, salsou frescou, zakysanou smetanou a malým salátkem
We have been visiting businesses in our locations for more than a year. The result of these visits are reviews or invitations to these businesses. Read how we liked it there.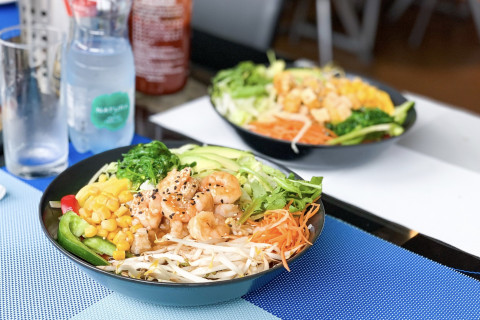 We visited: Zen Bistro
7. 8. 2020 Zen bistro
If you consider yourself an Asian cuisine lover, then you will definitely be happy to hear that there is Zen bistro in Britská čtvrť. Zen offers Thai, Vietnamese and also Japanese cuisine!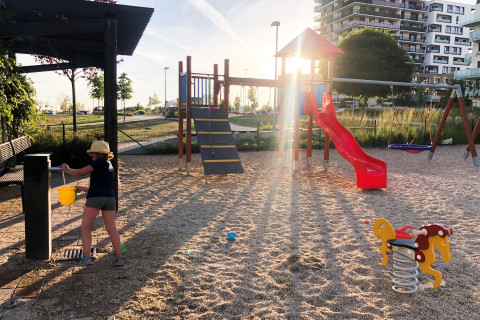 We visited: playgrounds at Britská
5. 8. 2020 Dětské hřiště na Britské
In the heart of the ever-expanding Britská čtvrť, just a few steps from the Stodůlky metro station, you will find one of several newly built playgrounds. The largest is the one in the Britská čtvrť, which has been designed for people of all ages.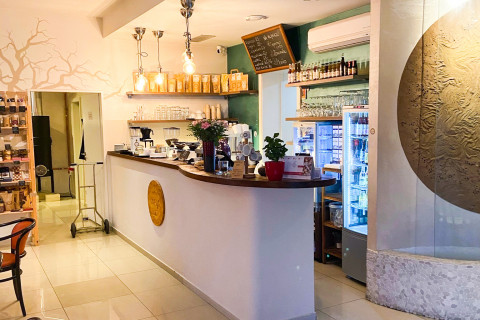 We visited: Ala coffee
15. 11. 2020 Ala coffee
Prague 9
Flats Nová Elektra
Flats Harfa Park
Ala coffee isn't only a café, but mainly a family coffee roastery and a shop with coffee and other things, such as chocolate.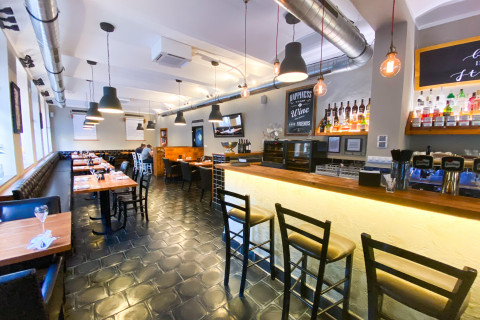 We visited: PEPŘ a SŮL
2. 10. 2020 Restaurace Pepř a Sůl
Prague 9
Flats Nová Elektra
Flats Harfa Park
Prague 9 (Vysocany) is full of amazing restaurants. Nevertheless, the one we liked the most so far is surely Pepr & sul restaurant, located in a very cosy courtyard right in front of the local municipality.
Reviews from the Barrandov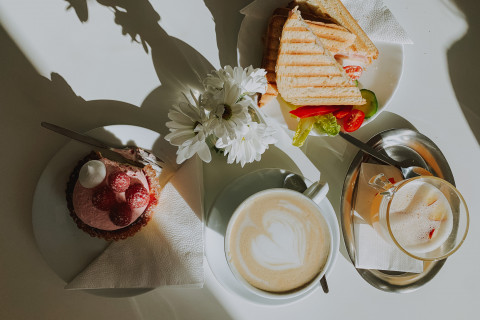 We visited: Petit Barrandov
20. 10. 2021 Cafe Petit Barrandov
Everyone would like to have a café like Petit Barrandov near their home. A calm and pleasant environment with friendly service, sunny and full of the smell of fresh coffee and sweet treats.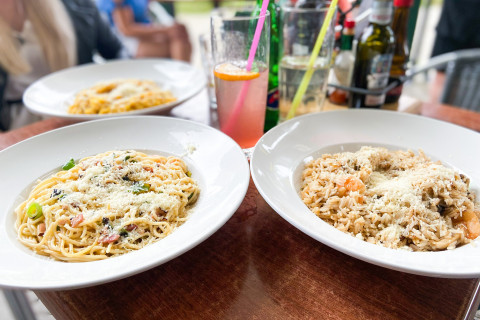 We visited: Pizzerie Kaskáda
29. 10. 2020 Pizzerie Kaskáda
One of the places you can visit is the Kaskáda pizzeria. It is a family business offering a wide selection of pasta, various types of Italian pizzas, risotto and meat dishes.
Reviews from the Pergamenka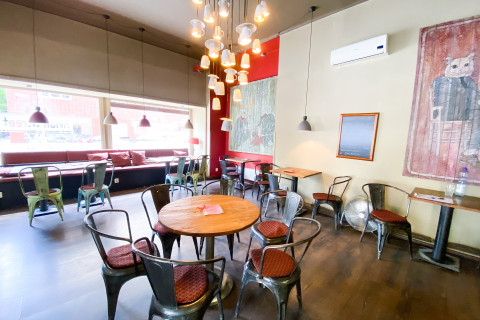 We visited: Avion Street Café
9. 1. 2021 Avion Street Café
Flats Pergamenka
Prague 7
Avion Street Café is such a cosy café located at the corner of Komunardu & U Mestanskeho pivovaru streets.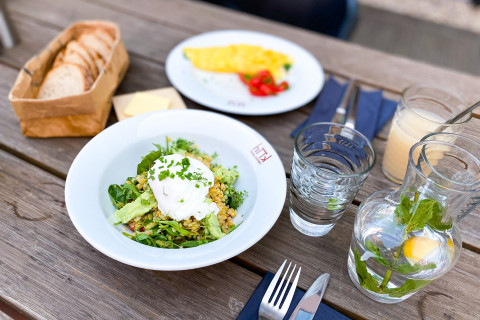 We visited: Home Kitchen
26. 11. 2020 Home Kitchen
Prague 7
Flats Pergamenka
If you have lived in Holesovice for some time now, then you would already know Home Kitchen bistro. This bistro was established with the idea of connecting a restaurant/bistro set up with the one of "home" kitchen, where the customers will simply...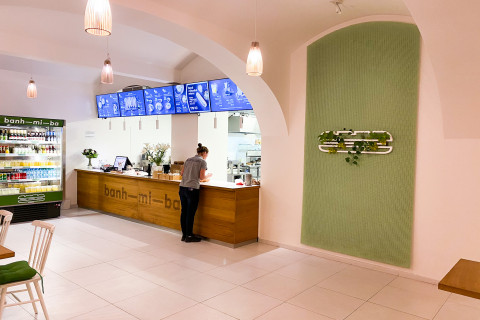 We visited: Banh mi ba
15. 12. 2020 Banh mi ba
Karlín
Flats U Sluncové
Prague 8
Perfect bistro for all Asian cuisine lovers, that is Banh Mi Ba! You can find it on five places all over Prague – one of them being close to your homes in Karlín!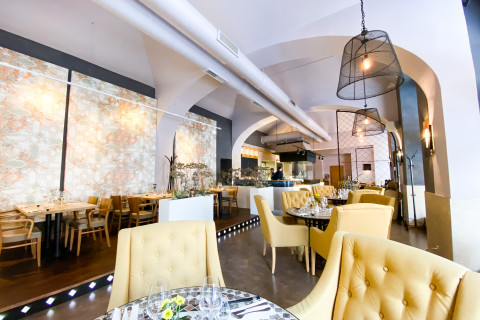 We visited: restaurant Sanduga
4. 12. 2020 Sanduga
Karlín
Flats U Sluncové
Prague 8
Sanduga is an Asian restaurant located right on the Karlin square. It is a high-class restaurant with a beautiful interior as well as outside seating.