Neighbours help each other, and we help as well
Our long-standing vision is to build places full of life. That is why you will always find the maximum services in each of our projects with sufficient purchasing power. With a few exceptions, we try to operate these commercial spaces ourselves in order to be able to influence the quality and diversity of services in a given location. We put a lot of time into having a restaurant, café, convenience store, shop, or even an ice cream parlour near your home.
Unfortunately, the current situation is literally ruthless to these businesses. That's why we try to find a way to help maintain your favourite businesses negotiating with each individual tenant, provided they stay in our property. Starting with the adjustment of rents up to administrative assistance with filling in applications for state support.
Even you can help
PEven you can help, if you are not indifferent to the fate of your favourite restaurant, shop, or café. It is quite simple. It will do nicely, if you will prefer local services over others in these difficult times. In order to make your orientation easier, we have prepared an overview of the businesses in the individual locations operated by us. Regardless of whether the business is our tenant or not. In addition to the summary list, you can also see the offer of selected restaurants or just remind yourself how nice it was in some of them through our reviews.
We have prepared a list of businesses in your area, sorted by our locations. Who knows, maybe you'll discover something new.
Red Café
4. 10. 2023
Denní nabídka
Hovězí vývar s masem a zeleninou
Boršč se zakysanou smetanou
Hovězí steak s cibulovými kroužky, pepřovou omáčkou a šťouchaným bramborem
Lilek s bulgurem a tomatovou omáčkou
Kuřecí prso se salátem z francouzské čočky
La Zmrzka
4. 10. 2023
Denní nabídka
Restaurace Maják
4. 10. 2023
Denní nabídka
Slepičí vývar se zeleninou a nudlemi; Vepřové maso po cikánsku, dušená rýže; Koláč s karamelizovanou hruškou
Chřestová; Boloňské špagety, sýr; Koláč s karamelizovanou hruškou
VEGEt Cowork
4. 10. 2023
Denní nabídka
Vegan ramen malý / velký (houby, tofu, nudle, zelenina, silný kořeněný vývar)
Smažená rýže s vuňákem, řasou a zeleninou
Černá čočka s fenyklem a jablkem ve smetanové omáčce
Restaurace Puzzlesalads
4. 10. 2023
Denní nabídka
Frankfurtská polévka s bramborami a smetanou - VELKÁ
Polévka z červené čočky s tandoori a koriandrem - MALÁ
Polévka z červené čočky s tandoori a koriandrem - VELKÁ
Bowl s trhaným vepřovým masem, salsou verde, rýží basmati, černými fazolemi, kukuřicí, rajčaty, ledovým salátem a koriandrem a lime olive oil
Protein passion pumpkin cheesecake
We have been visiting businesses in our locations for more than a year. The result of these visits are reviews or invitations to these businesses. Read how we liked it there.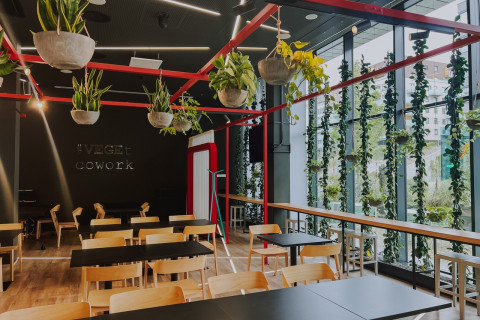 We visited: VEGEt Cowork bistro
1. 9. 2023 VEGEt Cowork
Stodůlky
Prague 5
Britská čtvrť
Did you know that just a few steps away from your homes, there is the first vegan canteen in Europe? It is an unique coworking concept that you can find in the Komerční Banka building right next to the metro station.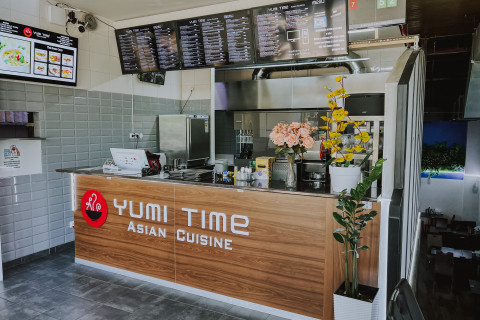 We visited: Yumi Time
12. 5. 2023 Yumi Time
Stodůlky
Prague 5
Britská čtvrť
Yumi Time is the ideal place for all Asian cuisine lovers. The bistro has a wide range of popular specialties such as pho bo, bun bo nam bo or pad thai.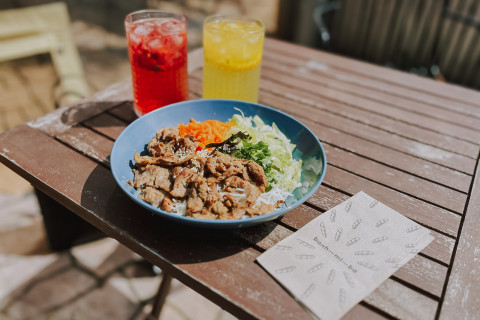 We visited: Banh-mi-ba
13. 5. 2023 Banh-mi-ba - Harfa
Prague 9
Flats Harfa Park
Banh-mi-ba is a chain of Vietnamese fast-casual restaurants. You can order delicious Vietnamese food - from traditional baguettes to classic bun-cha or bun-bo-nam-bo - quickly and comfortably. Aside from the great food, the bistro also offers...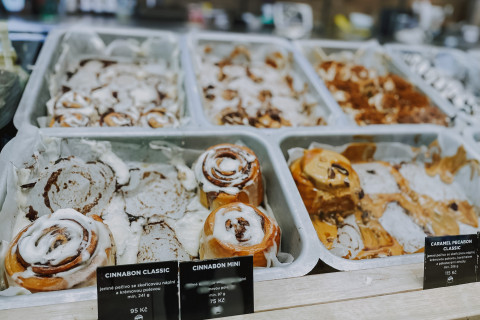 We visited:Cinnabon
18. 4. 2023 Cinnabon
Prague 9
Flats Harfa Park
Cinnabon Cafe and Bakery is the right place for all of you who, like us, love cinnamon rolls. At Cinnabon, you'll find all kinds of cinnamon rolls - from the classic ones to specialty ones with pecans or chocolate.
Reviews from the Barrandov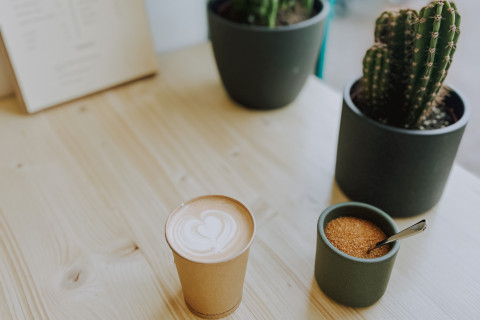 We visited: Coffee room
5. 5. 2023 Coffee room
Coffee Room is one of the most popular cafés in Vinohrady district. It is therefore absolutely great news that they have decided to open a branch in Barrandov in May 2023!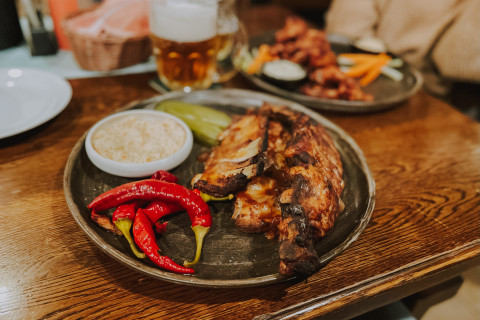 We visited: Restaurace Kamera
24. 2. 2023 Restaurace Kamera
Do you like traditional Czech cuisine? Then you must definitely visit the Kamera restaurant, which is located just a 20-minute walk from your home. Kamera is renowned for its modern Czech gastronomy - from traditional dumplings and sauces to...
Reviews from the Pergamenka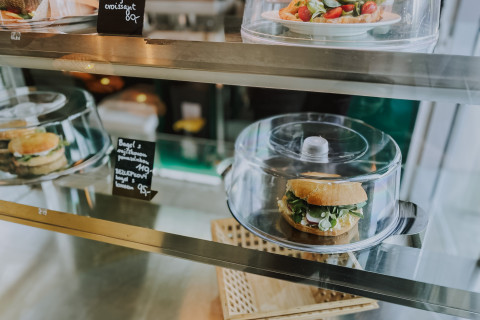 We visited: My coffee story
22. 5. 2023 Ještě jednou – My Coffee Story
Prague 9
Flats Harfa Park
The Žižkov café My Coffee Story recently opened its second branch in Vysočany, a few steps from the newly renovated train station.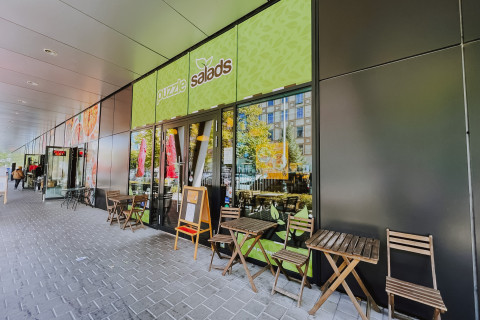 We visited: Puzzle Salad
25. 9. 2022 Puzzle Salad
Looking for a healthy lunch or dinner spot near your home? Great news! You have one almost on your doorstep! It is Puzzle Salads bistro, which has several branches in Prague. The one in Holešovice is absolutely awesome as they offer seatings...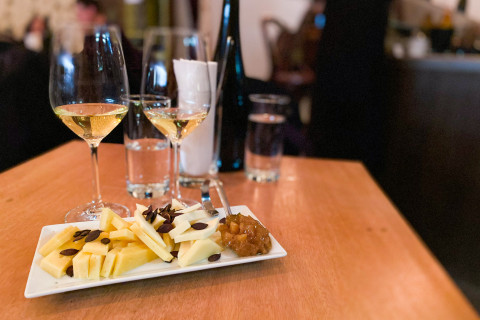 We visited: VELTLÍN winery
23. 1. 2021 Veltlin
Karlín
Flats U Sluncové
Prague 8
Veltlin winery is such an authentic place located at the heart of Karlin, offering delicious natural wines from the former Habsburg monarchy territory. The winery does not have a regular wine menu, they only have a seasonal one full of tasty...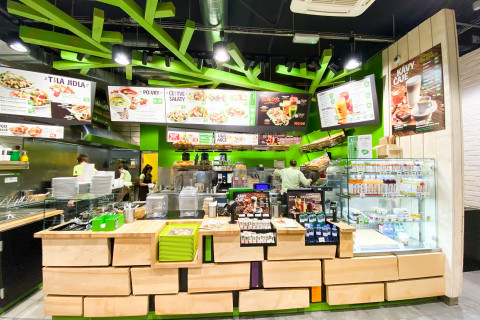 We visited: Ugo Salaterii
14. 1. 2021 Ugo salatérie
Karlín
Flats U Sluncové
Prague 8
Do you enjoy smoothies and vegetable or fruit freshes? Then you probably already know Ugo salad bar which is nowadays located in many places in Prague. One of those places is Karlin, directly at the Krizikova metro stop. They offer delicious...