We Improve Life in our Locations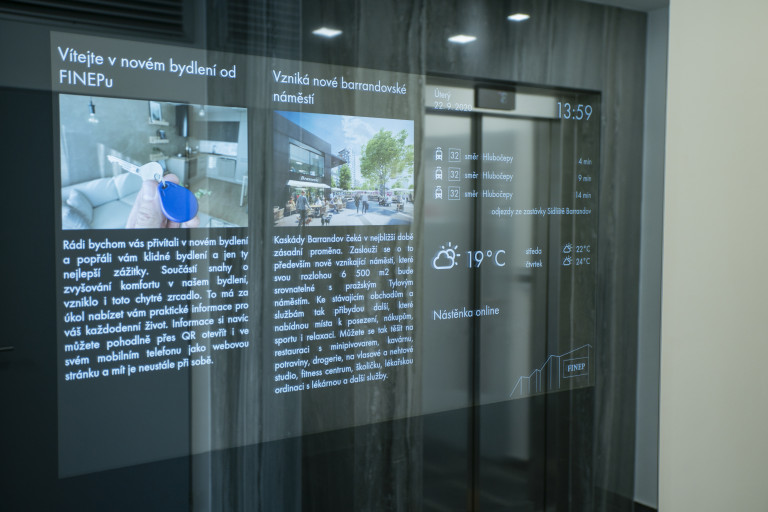 We Improve Life in our Locations
For more than 25 years, we have tried to build both apartments and create the most pleasant living space for the inhabitants of our apartments in the place where they reside and live. From the basic benefits, such as garage under the house, modern infrastructure in the form of pavements, benches, public lighting, or playgrounds for children or other sports fields, urban greenery, parks or grassy areas. We also pay attention to safety in the locality. Therefore our houses are equipped with high-quality security doors. It is also very important for us that the locality lives its life in full. And not only thanks to the wide range of services, which you can use in our localities, but also the events that we organize there for the inhabitants in cooperation with them. From the kid's days, through neighbourhood meetings or celebrations of St. Martin with wine tasting up to the opening of Advent Seasons and the lighting of the Christmas tree in individual locations.
For more about the past events see.
We care about services for "our" locals and try to be active in the field of technological innovations. We have newly set up, in cooperation with Zásilkovna, consignment boxes for residents of our residential projects Malý háj, Britská čtvrť, Harfa Park, Prosek Park, and Kaskády Barrandov. Our cooperation with Zásilkovna is one of the first instances of our technological development and we would like to continue in this regard in our locations with other partners.
And since September, we have been using another technological novelty, the so-called smart mirror in Barrandov. Its pilot operation takes place in the lobby of our newly completed and handed over house in Barrandov in Hugo Haas Street. Although this hi-tech wise mirror will not tell the inhabitants of the house who is the most beautiful in the world, it will provide the residents and visitors with important information about departure times of individual public transport connections from the nearest stop, as well as information about current weather and news from the vicinity of their home. We also want to gradually implement this technology in other houses, not only in Barrandov, but also in our other residential projects.
21. 10. 2020