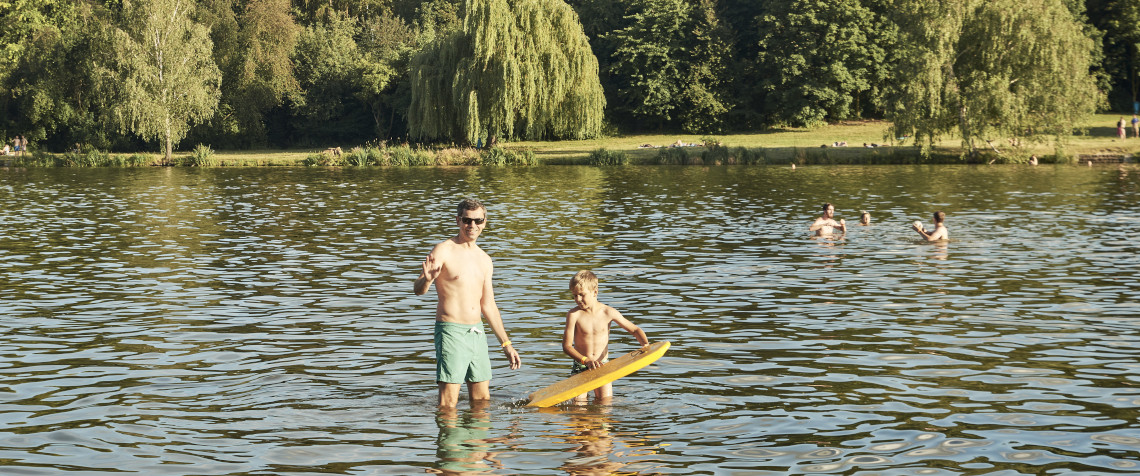 Cool off Your Hot Head in Šárka
What do I love most at Divoká Šárka? Certainly, its complexity. You can do anything you want there. And water is an essential part of that sports complexity.
When you decide to go jogging, cycling or rock climb, you can't please your body more than with a cold bath after that. Cold water is great for muscle recovery, so you can again went out for sporting the very next day, as if you were not exhausted the day before.
And now the best – as for the cold water, Šárka is the best place in the whole Prague. On the one hand, there is Divoká Šárka outdoor swimming pool, which is, in addition to the beautiful surrounding scenery and a pleasant, quiet environment, also famous for its very cold water. Then we have Šárecký potok here. It is a stream, which meanders through the whole valley, so basically you have the opportunity to stop and cool your feet in a cold spring at any time you want. Finally, Šárecký potok flows out of Džbán reservoir. It is said that the coldest water in Prague is just at its outfall.
Sometime in the spring, my girlfriend and I went for a walk in Šárka. The weather was quite warm, and as we were walking around Džbán, I saw an elderly gentleman coming out of the water and I thought to myself: "What a great idea, I'll try it too." I asked the gentleman: "What the water was like?", and he said so neutrally: "Good, fine." At that time, I had liking for hardening for some time, but I wasn't still ready for that. Well, I was engrossed in a talk with that gentleman, who was one of the real hardy fellows who used to swim across Vltava in winter, and I learned that this place was still in the shade and the water there was, unlike the river, still and very cold. He even told me that he used to cut holes in its ice in winter. I'm not at this stage yet, however, I highly recommend hardening, ideally after sports performance.
It's healthy, your muscles won't hurt and it will really kick-start you for your further activities.
Which way to the park Divoká Šárka?
...
Map legend
Park
Residence U Šárky