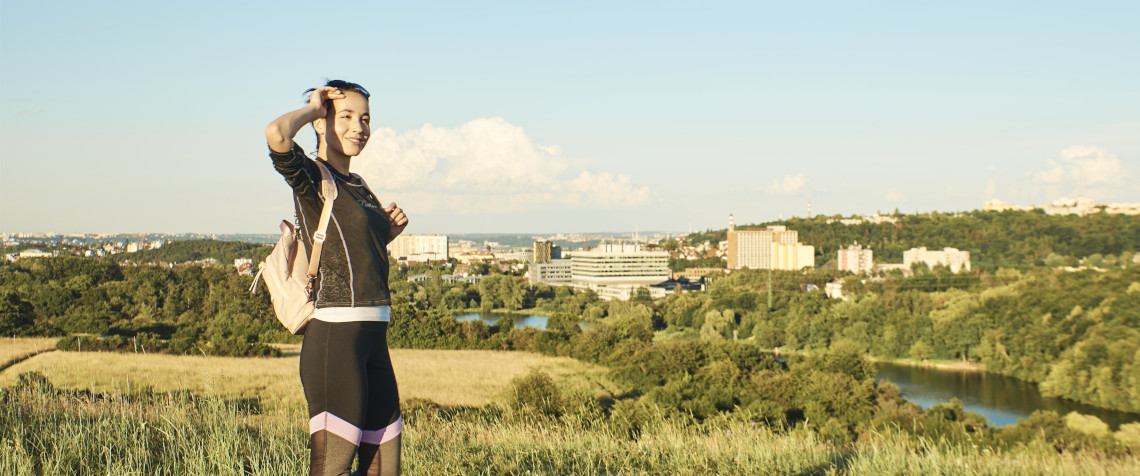 Jogging: park Divoká Šárka
Go Jogging to Šárka
I consider jogging to be the most natural human movement and perhaps the most beautiful one.
The human body looks graceful when running, like it is in its element. I also see its beauty in its versatility. Personally, I'm not a great fan of jogging and I've always preferred to run with a specific goal, most often to catch my tram when I'm late, but since the time I live near Divoká Šárka, I sometimes go jogging for the fun of it, and I have to admit that there is something in it.
I love the flow feeling, when I change the way I think and perceive, my body works automatically and I am absolutely present in the given moment. This feeling and condition occurs very quickly after I start jogging. I have increased sensory perception, thanks to which I get a completely different experience from the environment and from my body than normal. I'm running through a blossoming avenue of cherry trees in Vokovice and smell their scent, the surrounding greenery has much more intense colours and the murmur of the nature in my ears underlines it all. I feel my heart pounding in my chest and I am really happy to move. That's jogging.
As for cross-country trails, from the cherry avenue you can set out on one of many footpaths and thread your way to Jenerálka chateau. Then you can go along the Šárecký Brook through Tichá Šárka towards Divoká Šárka. It's great that there are an asphalt bike path and a red hiking trail side by side, so you can choose according to the difficulty. The red trail leads in the slope and has a larger elevation difference and more demanding terrain. The bike path is more or less straight, so you can change them at any time. The path will take you through Divoká Šárka around the outdoor swimming pool, where you can take the red path to Purkrabský háj and from there you can continue taking the yellow path up to the Prague Ring Road or continue to Džbán and take any route (even by tram if you are too tired) to return back and finish your circuit. There are, of course, countless small footpaths and possibilities for shorter or longer cross-country trails, you can go to Dolní Šárka and Lysolaje instead of going to Divoká Šárka. I have tried this one and I love the fact that it leads all the time through a pure countryside without houses, which I like most.
It's a splendid feeling when passing other joggers. The main slogan of RUNCZECH, a company that organizes running events in the Czech Republic, is: "All runners are beautiful" and I can only agree. I pass by joggers of all kinds, ages, ethnicities, and religions and I feel the same emotions and efforts from all of them, which is really beautiful. No matter who you are, you just have functional legs, soil under them and the will. That's all you need. Anyone can do jogging.
In recent years, the trend of city marathons has begun, in which many Prague citizens also take part. If you live in Prague and want to train in a healthy environment, I can only recommend Divoká Šárka. The healthiest method of jogging is in the fresh air and on a natural surface. When jogging, the capacity of your lungs is increasing, so it is not good to jog in places with high air pollution. And jogging in grass is much healthier for your feet than hard asphalt.
So I encourage you to do jogging. It's natural and even if you live in a big city, you have Divoká Šárka close to you…
Which way to the pakr Divoká Šárka?
...
Map legend
Park
Residence U Šárky