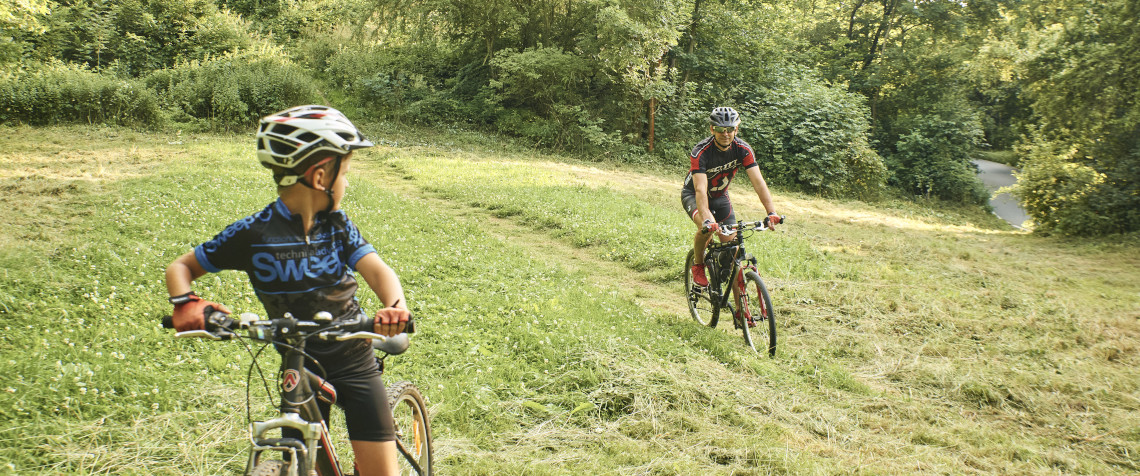 Cycling: park Divoká Šárka
On bikes to Šárka, efficiently and with fun
It doesn't matter how many wheels you prefer, you can choose one or four if you want, and you can ride round and round.
Riding on a bike path on the waterfront in the centre of Prague is one thing (and it also has something about it), but if you want to listen to birds singing instead of ringing trams and rather breathe fresh air instead of car exhaust fumes, then Divoká Šárka Valley is definitely the place you have in the viewfinder. In fact, you can combine both. You can start in the centre a walk into the countryside to enjoy nature, because a nature reserve is just a few kilometres in front of you.
Both easy riders, who prefer a straight path without bumps, and more extreme bikers, who, on the contrary, are looking for obstacles in their way, will find something to their liking there. You can set out on a beautifully smooth asphalt cycle path leading through the valley or turn up the slope on one of the hiking trails – there are plenty of options. When you travel on a vehicle, you also realize the extent of Šárka Valley. It is for example a nice trip, if you start your from McDonalds at the terminal tram stop (Divoká Šárka) and reach Vltava River through the lower Šárka. Thus, you can see parts of the valley that are not so well known. At Vltava, you can either head towards Vítězné náměstí (a square) or, if you are not exhausted too much, take a ferry to the other bank and set out on a beautiful path along the river. In short, anyone who has not yet made a cycling trip around Prague is missing a lot.
I have personally checked that the route is passable on a bicycle, onewheeler, skateboard, shopping cart, scooter, pram, skates and everything else that your imagination can come up with. On a tarmac road or in terrain, as a baby in a stroller or a grandfather in a wheelchair.
So don't hesitate and set out for a trip to Šárka!
Which way to the pakr Divoká Šárka?
...
Map legend
Park
Residence U Šárky