Price list - Flats U Šárky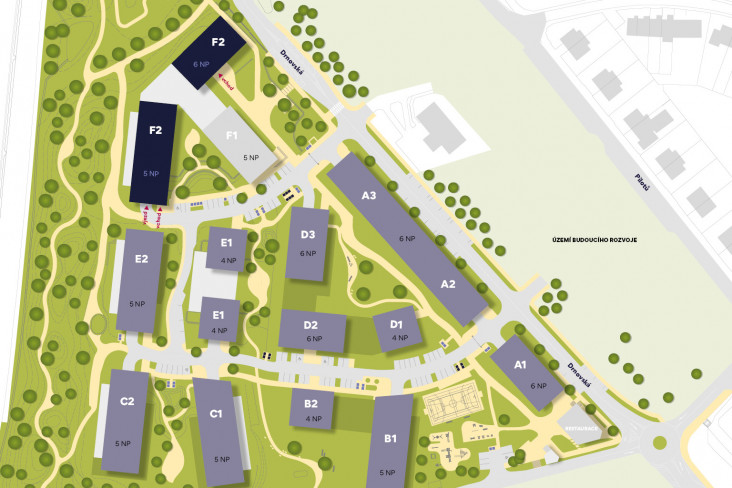 U Šárky II
U Šárky I - cooperative
U Šárky IV
Virtual model

Model

Architecture

Interiors

Neighborhood
Specify selection
Stages
Residence U Šárky III - cooperative
Residence U Šárky I - cooperative
Print pricelist
Order
from the lowest

from the lowest

from the highest

from the smallest area

from the biggest area

from the smallest layout

from the biggest layout

from the lowest floor

from the top floor
The individual prices are based on the rules specified with the individual properties on our website: www.finep.cz.
The individual discounts are based on the rules specified with the individual properties on our website: www.finep.cz.
We will help you to choose an apartment
Do you need help? Contact us, we are here for you.
A jewel of Prague 6 in the immediate vicinity
Šárecké údolí is a valley and one of the real gems of Prague, which you will have in your immediate vicinity. You will be in paradise here, no matter if you prefer active relaxation or you just love beautiful nature. The huge area, stretching from the airport down to the Vltava River, is widely used for climbing, running, cycling, but also swimming, barbecuing, or various cultural events.
A great place, from where you can get to any place you need
In the U Šárky residence you will experience modern living, but above all a feeling of freedom and liberty. You can get on foot to Šárecké údolí, a valley also called Šárka, in just 7 minutes. Thanks to the nearby underground A station – Veleslavín – you will be on Václavské náměstí (Wenceslas Square) within 30 minutes. And you can get to OC Šestka shopping centre in 3 minutes by car or bus. The nearby Prague-Ruzyně train stop provides you with an alternative to comfortable travelling. From there, trains depart in the direction of Hostivice or Veleslavín and Hradčanská stations. At these stations you can then simply change to metro station A. If you spend a lot of time by travelling abroad, you will surely appreciate availability of the airport, which you can reach in 5 minutes by car.
One of the most sought after parts of the city
Beautiful countryside, iconic living, and countless places for sports and cultural activities. Prague 6 has long been one of the most sought-after city districts. This is due to the beautiful quarters consisting of residential buildings, gorgeous nature parks, renowned restaurants or the approach of the city district authority, which is not afraid to invest in great ideas of its inhabitants.
...
Map legend
Residence U Šárky
Bus stop
Restaurant
Kindergarten
Parking
Children playground
ATM
Pharmacy
Elementary school
Library
Gas station
Shopping center
Post
Train station
Metro station
Bicycle path
Inline
Aquapark