We have a new offer of family houses for you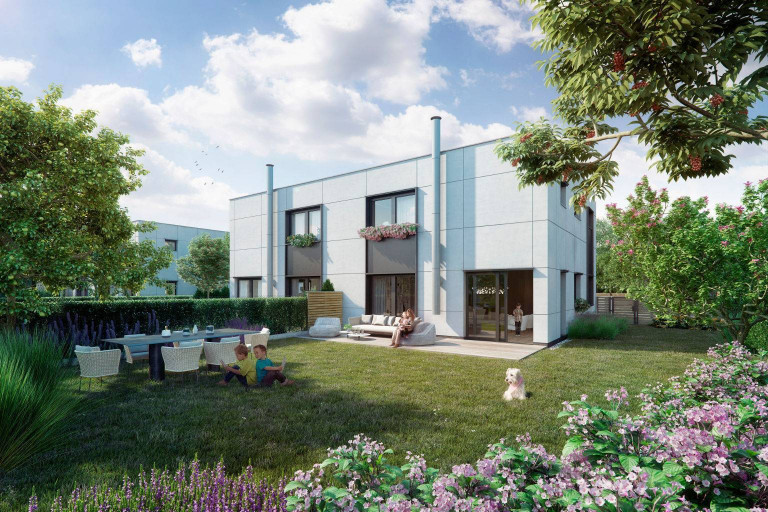 We have a new offer of family houses for you
We have good news for all those who are looking for modern family homes with their own garden in Prague. We are increasing our offer of new modern row houses in the residential locality of the British Quarter with another phase with the order number 3.
Newly, we offer 20 family row houses or semi-detached houses with the 4+kitchenette or 5+kitchenette layouts and useful floor area of 147 up to 166 m2. All our houses have smart layouts, which have a large ground floor for shared family life and the first floor adjusted for privacy of each family member. Each house has its own garden. Garage and other parking places in front of a house are obvious.
Within the residential project, the locality of the British Quarter offers its citizens not only sufficient greenery and relaxation areas, but also shopping and servicing premises. Modern playgrounds for children and other grass areas go without saying. Access to an underground station is just another fantastic benefit of this locality. It is situated in the central square of the British Quarter.
Come and visit us in our show house in the locality. We believe that you will really like our family houses in the residential locality of the British Quarter. The British Quarter can become your new address of happy and good family life.
For more information on the new offer see here.
1. 11. 2017