House Z81
i

You have chosen Family houses Britská čtvrť III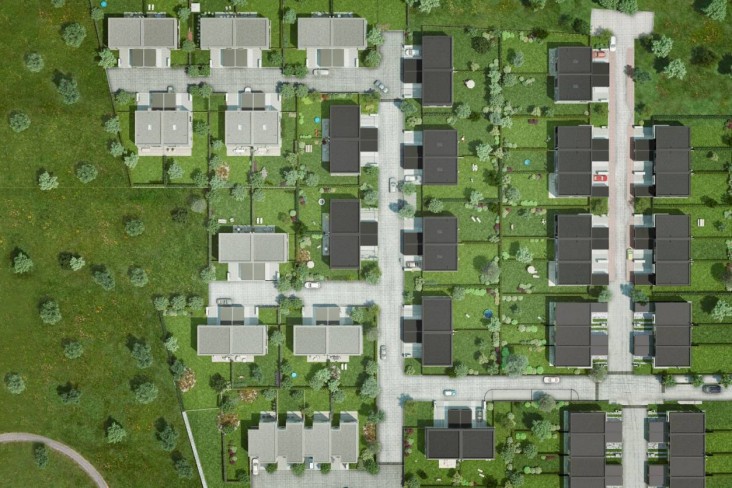 House Z58 - Sold
4+kitchenette, 147,2 m2
House Z57 - Sold
4+kitchenette, 147,7 m2
House Z56 - Sold
4+kitchenette, 148 m2
House Z55 - Sold
4+kitchenette, 147,2 m2
House Z71 - Sold
5+kitchenette, 166,6 m2
House Z72 - Sold
5+kitchenette, 166,6 m2
House Z73 - Sold
5+kitchenette, 168,3 m2
House Z74 - Sold
5+kitchenette, 166,6 m2
House Z75 - Sold
5+kitchenette, 166,6 m2
House Z76 - Sold
5+kitchenette, 168 m2
House Z78 - Sold
5+kitchenette, 159,3 m2
House Z79 - Sold
5+kitchenette, 159,3 m2
House Z80 - Sold
5+kitchenette, 158,8 m2
House Z81 - On sale
5+kitchenette 159,4 m2
671 490 €
House Z82 - Sold
5+kitchenette, 167,3 m2
House Z83 - Sold
5+kitchenette, 166,6 m2
House Z84 - Sold
5+kitchenette, 166,6 m2
House Z85 - Sold
5+kitchenette, 166,6 m2
House Z86 - Sold
5+kitchenette, 166,6 m2
House Z87 - Sold
5+kitchenette, 166,6 m2
Floor plan 1st floor

1st floor

Floor plan 2nd floor

2nd floor

Model house

Gallery

House visualization

Visualization
House Z81
Plan

Project

Orientation

N, S, W

Land

378,3 m2
Ownership

Personal

Layout

5+kitchenette

Usable area

159,4 m2

Status

On saleN

Tentative reserved

Price inc. VAT

671 490 €

i

The price of the apartment unit is valid subject to the employment of a 90/10 payment schedule. Should a different manner of payment be employed, the price shall be agreed with the client individually.
Get a new place of living from the safety of your home
We have prepared a full-fledged alternative to face-to-face meetings, but over the Internet. We call it e-Meeting. During e-Meeting, our sales person will contact you via phone call and share with you all the essential information and documents using our new on-line application just as you would be present in a personal meeting.
We'll help you to finance your property
With a mortgage with instalments starting from

2 010 €i

Monthly at LTV 20 % and 30 years maturity, calculation is only indicative.

Calculate your installments

By selling another property of yours
Add to My Selection
Remove from My Selection
Calculate the amount of your instalments
You can calculate an approximate value of your monthly mortgage instalment quickly and easily thanks to our calculator.
Item price

€

Own capital

134 298 €

Fixation period

5 Years

Time of repayment

Interest rate from

2.09 % p.a.

Installment from

2 010 €
This calculation is only indicative and applies for own resources amounting to 20 % or 80% LTV. For an exact calculation based on individual requirements and parameters contact our financial specialists. The calculation has been drawn up based on a real estate price determined according to the schedule of payments 90/10.
Modern project with a timeless architecture
Comfortable housing of a European quality
A total of 28 new terraced houses or double houses with the layouts of 4+kitchenette and 5+kitchenette, a useful area of 138 – 166 m2
10 houses offered in the ECO standard
Sophisticated layouts
Lands have an area of 220 – 463 m2
Each house has its garage and outdoor parking spot
Special 3-year warranty
Facades of the terraced houses in combination of natural-shaded plaster and stone-patterned facing
Facades of the double houses in combination of plaster and wood and facing brick strips
A part of the unique quarter Západní město in the locality of Prague - Stodůlky
Excellent accessibility to public transport (250 m from the Metro entrance) and connection to Prague´s access roads; 10 mins to the airport by car
Energy efficiency class B – relates to all houses in this phase, except houses in the ECO standard
Energy efficiency class A – relates to all houses belonging to the ECO standard in this phase
Architect: ABM ARCHITEKTI, s.r.o., Project designer: BUILDING s.r.o. and LV PLAN, s.r.o.
We have for you a new offer of our nice modern row houses and semi-detached houses in the British Quarter in Prague-Stodůlky. It is a locality the position of which directly at a subway station meets all expectations and needs of those who long for a modern family living with own garden.
We newly offer a total of 20 houses within already third phase of sale of modern urban family houses. Those are available with the layouts 4+kitchenette (row houses) and 5+kitchenette (semi-detached houses) with useful floor area from 147 m2 up to 166 m². Those houses offer their owners a large ground floor for joint family life and the first floor adjusted for privacy of each family member. Each of the houses has its own sufficiently large private garden. Each house if offered with its own garage and another private parking place in front of it.
The residential locality British Quarter is a modern city quarter of the 21st century. It provides sufficient greenery, a town park, and other lawn and relaxation areas. A large playground as well as good accessibility, complete urban infrastructure and services are obvious. The so-called "icing on the cake" of this locality are interesting job opportunities in the nearby business centre City West.
Bank financing this stage:
Model houses at this locality
Model house 5+kitchenette
Finance the purchase by selling another property
Do you need to finance purchase of a new property by selling another? We are ready to help you both with sale and all the related issues. Contact us with confidence.