New cooperative apartments in the Kaskády Barrandov project on sale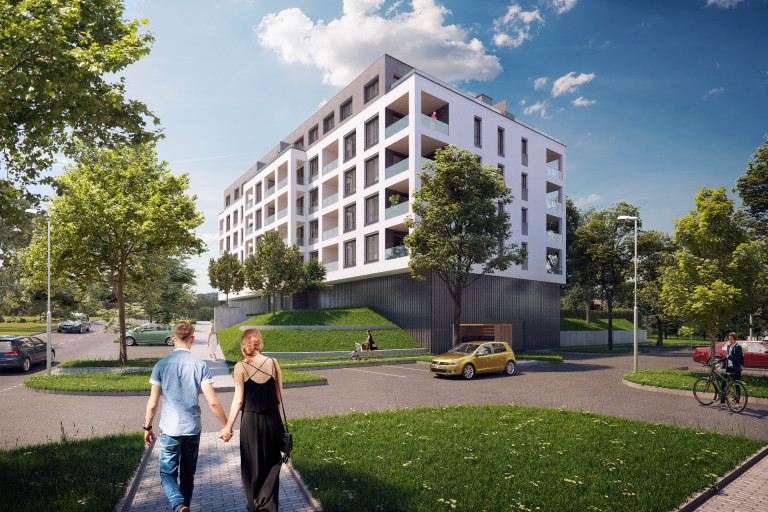 New cooperative apartments in the Kaskády Barrandov project on sale
The new apartment building offers a total of 57 apartments in cooperative ownership in a wide range of units from 1+kitchenette to family 4+kitchenette, where each of the apartments we offer has either a balcony, terrace or loggia. For those interested, we offer apartments from 22 m2 to apartments with a floor area of 113 m2. We also offer apartments with large terraces up to 28 m2. The apartment building has five above-ground floors.
Our standard is also a sufficient offer of parking places under the building, as well as barrier-free access into the house. A great benefit for the owners of new apartments is our above-standard three years' warranty that FINEP provides for all its housing projects.
Our Kaskády Barrandov project belongs among the modern residential locations in Prague forming a very good address and a pleasant place for living in the city. Here, you can find rich community services and everything you need for living in the city – starting from schools, kindergartens, a post office, health centre, sports facilities (including e.g. a water park) up to ATMs or restaurants – all of those are available within a walking distance. Even the urban passenger transport is great there. And on top of that, it will improve significantly in the coming years thanks to the planed extension of the tram line to Slivenec. This modern city locality also provides a smooth connection to the Prague Ring road. Just a few more steps and you are in the green Prokop Valley.
The new apartment building, after its completion, will merge with the previous buildings, which already form a unified architectural concept of a modern district, including parks, relaxation areas or playgrounds.
For more information about the new offer of cooperative apartments in the Kaskády Barrandov XV residential project see here.
29. 3. 2021