The HIT of the last year's season again in our offer - further new cooperative apartments in Malý háj.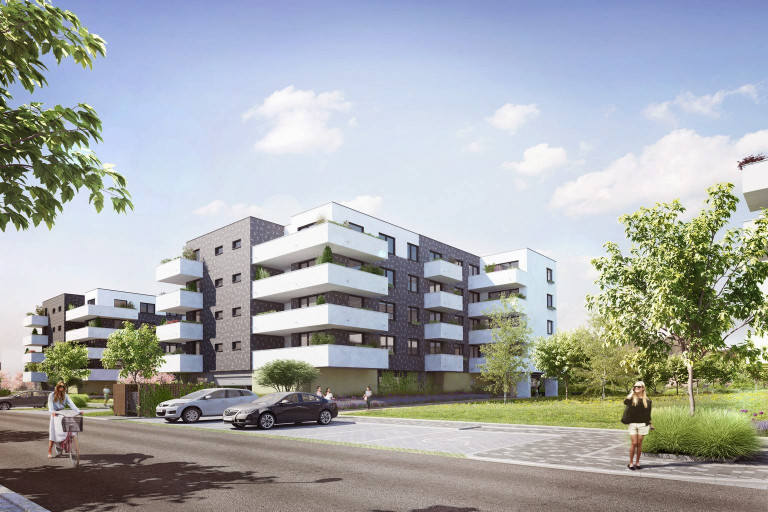 The HIT of the last year's season again in our offer - further new cooperative apartments in Malý háj.
Modern cooperative housing is very successful; our clients have bought already 600 new cooperative apartments in three modern localities of Prague over the period of the 5 previous years. Simply, it is very modern and attractive to be a co-op member and enjoy all the advantages that this form of housing brings. We, in FINEP, know it. Therefore, at the beginning of this year we are coming with another offer of cooperative apartments in your locality in Štěrboholy - Malý háj. Today, is it a pleasant town locality, where you can find two-storey apartment houses, as well as modern family houses with their own gardens.
Within the 6th phase of the construction we currently offer the last, third apartment house - G3. This one newly offers 39 modern cooperative apartments with the layout 1+kitchenette up to family apartments 4+kitchenette on four above-ground floors. We believe that you will appreciate the fact that each of the apartments offered has a balcony, enclosed balcony or terrace. Indoor parking places in the housing project for motorized members of your family is an obvious thing.
Do you want to know more about the locality of Malý háj? If so, here are some other information for you: www.finep.cz/cs/maly-haj
For some up-to-date and also detailed information on the new offer of the G3 apartment house within the 6th phase see: www.finep.cz/cs/maly-haj-VI
Do you know, why modern cooperative apartments are currently a very sought-after type of housing? No? Here are the most important benefits of cooperative housing...
The main advantages of cooperative housing include the duty to pay significantly lower cash - specifically 25 % of the total amount, which may be a great advantage for young people interested in a new place for living, particularly taking into account the present rising prices of real estates (this amount as a whole can be financed in form of a loan from a building savings plan). The remaining 75 % of the price shall be paid by the client in form of rent. Another asset is that the client doesn't have to demonstrate his creditworthiness - no tax returns and no acknowledgement of income. You can acquire an apartment in any age. Older people very welcome this chance to transfer a cooperative share to their children or grandchildren without any problems, which is relatively complicated and expensive in case of owned property.
And here you can find additional interesting information: www.druzstevnibydleni.cz
30. 1. 2017