New Cooperative Apartments in Harfa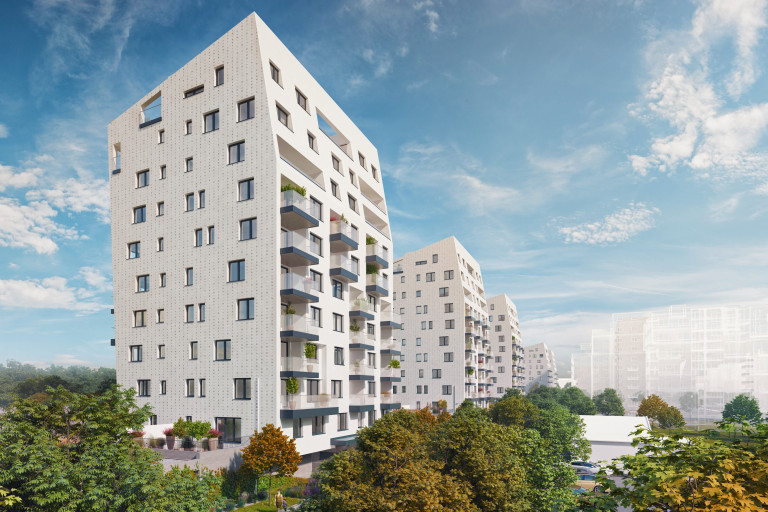 New Cooperative Apartments in Harfa
After we have offered the apartments in personal ownership, now we also offer apartments in cooperative ownership in Harfa Park Project. We have a new apartment building for sale, which is divided into three separate residential towers with a total of 105 new cooperative apartments in all the most available layouts on the market. From spacious 1 + kitchenette (from 35.9 m2), through the still best-selling on the market 2 + kitchenette apartments, to large family apartments 4 + kitchenette of up to 120 m2. An absolute exclusiveness are the nine duplex apartments on the top floors with large terraces, which will offer their owners impressive views of much of the city of Prague.
These are the basic parameters of our next stage of Harfa Park VII. It also boasts a very interesting modern architecture created by the experienced studio AIP architects under the leadership of Ing. Arch. Jaroslav Kačer and Ing. Zdeněk Jäger. Harfa Park and its seventh stage is located in a place that was historically one of the centres of heavy industry in Prague. Today, however, this residential location is a very quiet place near the Rokytka River in the middle of the developing Vysočany city district. It is an area where you can even hear the ticking of your own classic watch while having rest.
Our new project offers a quiet location in the wider city centre for comfortable urban living with complete urban infrastructure and services in the immediate vicinity. We have a location for you where you not only live, but also become a proud inhabitant of Vysočany city district. And for your easy movement in the city, you can use all the conveniences of the city, where everything is within arm's reach thanks to a tram, train, bus, but also the underground, which can be reached in a few minutes.
Our above-standard three-year warranty and also the wheelchair accessibility of the building for all its residents are obvious. Part of our new project is the offer of garage and outdoor parking places for owners of new apartments in the seventh stage of our Harfa Park Project.
For more information and the current offer of vacant apartments in the Harfa Park VII Project see here.
25. 11. 2020