New Cooperative Apartments in Britská čtvrť for Sale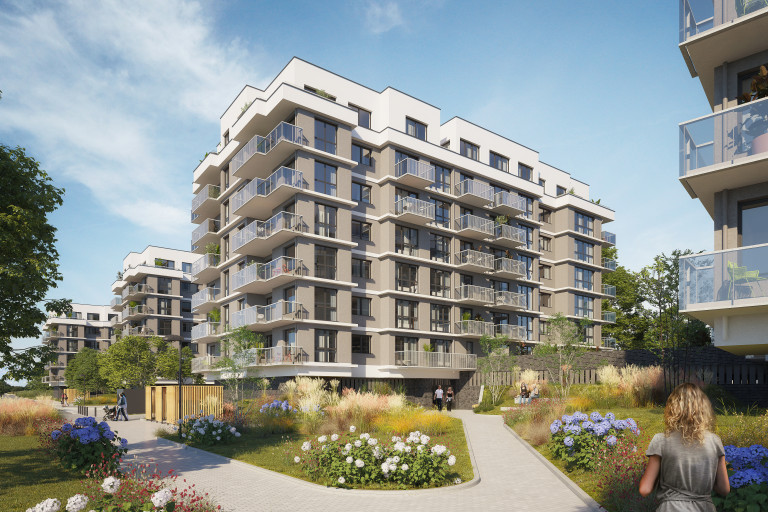 New Cooperative Apartments in Britská čtvrť for Sale
Britská čtvrť is a phenomenon among new quarters. It is one of the most successful residential projects in Prague in recent years, and we are imaginarily opening the "magical" 13th phase here. Thus, the happy 13th will be a positive number for all those clients who choose their new apartment in cooperative ownership from more than a hundred ones.
The new phase with serial number XIII consists of two residential houses with 121 cooperative apartments with layouts from 1+kitchenette (from 28 m2) to large family apartments 4+kitchenette (up to 119 m2). Our new housing project, of course, includes a sufficient number of parking places. Residents of the house can also count on a barrier-free access and our above-standard three-year warranty that is still exceptional on the market.
Multifunctional large playground with many elements in the central part of the locality, large grassy areas with the size of the Wenceslas Square, a new outdoor cross-fit gym, water features, and areas for relaxation or modern urban furniture. But also restaurants, coffee bars, modern snack bars, large supermarket, a drugstore or a hairdresser, and also an excellent patisserie with a delicious ice cream. All of these, you can find in the British Quarter. And if it is still not enough for you, then you can visit Metropole Zličín a Homepark Zličín shopping centre with its shops such as Ikea, Tesco, Globus etc. that is just one station by underground away.
Our new phase of Britská XIII is an ideal place not only for family life with children, but also for childless couples, older people, or today's modern generation of singles looking for their first own home.
For more information about our current offer of new apartments in cooperative ownership in Britská čtvrť see here.
26. 10. 2020