Our new offer of flats in Barrandov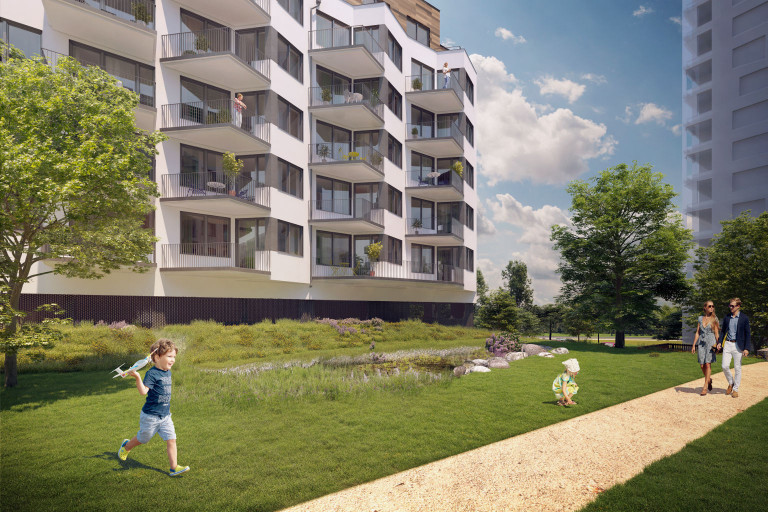 Our new offer of flats in Barrandov
The Kaskády Barrandov project is one of the youngest residential locations in Prague and also one of the most pleasant places for everyday life in the city. This is due to both the rich history of that place and the proximity of the Prokop Valley. This area offers rich civic amenities and everything you need – starting from schools, kindergartens, a post office, a health centre, sports facilities (including e.g. a water park) up to ATMs or restaurants within walking distance. This locality also offers an excellent traffic accessibility thanks to public transport lines. In addition to that, it will improve significantly in the upcoming years, as it is planned to extend the tram line to Slivenec. There is also a smooth connection to the Prague Ring road.
And at the beginning of April 2019, we are launching the sale of two new modern residential houses and again with a mix of two forms of ownership of the flats. The interested parties can choose their home from the offer of privately owned or modern cooperative housing.
The newly sold houses create a follow-up to the already built quarter and form a unified architectural concept of a modern city district, including parks, relaxation areas and playgrounds. Both houses offer a mix of flats – 1+kitchenette up to family 4+kitchenette flats, all with a balcony, loggia or terrace. Of course, there is no lack of parking places in front of the house and a wheelchair access to the building.
For more information about our new offer of flats within the Kaskády Barrandov project see here.
1. 4. 2019