We have a new residential area in Prague 9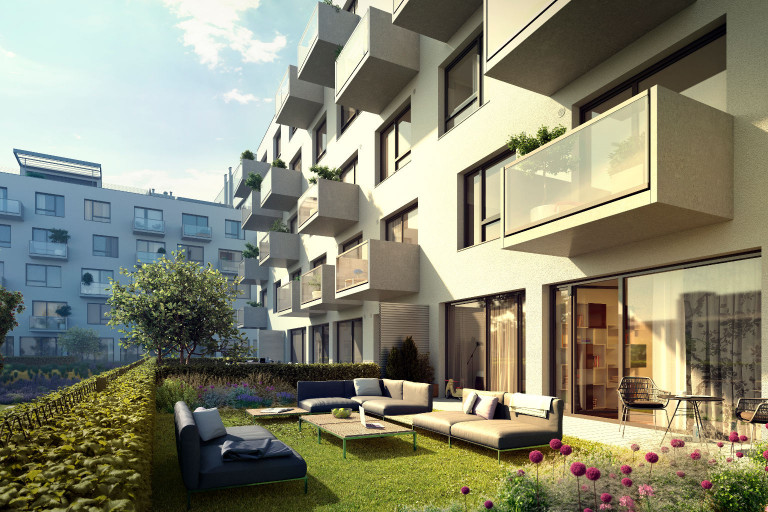 We have a new residential area in Prague 9
We open Nova Elektra, our brand-new residential project in Prague 9, at the border of Vysocany and Hloubetin, for those who are interested in new urban housing. With the first phase that we currently sell we start transformation of an older industrial and office area in Podebradska Street into a modern urban residential area with parks, playgrounds, and business units. And of course, we can't forget about the city's greenery, relaxation areas, and other street furniture creating an essential part of our construction.
Our new Nova Elektra residential project will be built on the history of this place, in the area, combining both tradition and technology, as well as the impression of the arts, knowledge, and energy with which the site has been linked for 100 years. At the same time, Nova Elektra follows our two very successful residential projects. Nova Harfa and Harfa Park with the construction of more than 2,000 apartments in Prague 9.
In the first phase of the new Nova Elektra residential project, we offer to our clients interested in new living a total of 92 apartments ranging from 1+kitchenette (25.3 m2) to spacious family apartments 4+kitchenette with 115.6 m2. In addition to that, the apartments on the ground floor have their own private gardens. Garage parking and another storage areas are a matter of course.
A speciality of the first phase, shopping units, will be built in the direction to Podebradska Street.
For more information about our new residential project and the current offer of apartments in the Nová Elektra project see here.
17. 6. 2019