The eleventh phase with the new cooperative apartments in the Britská čtvrť goes on sale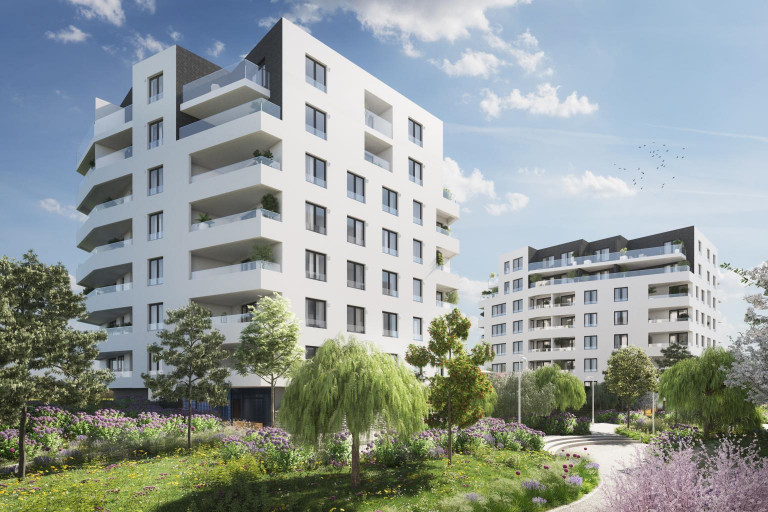 The eleventh phase with the new cooperative apartments in the Britská čtvrť goes on sale
In the Britská čtvrť, our very successful residential project in Prague – Stodůlky, which also has its own entrance into an underground station, we are launching the second ten of sales of individual residential phases. Under the number XI, the people interested in housing in one of the new greenest urban districts will find two residential houses with a total of 101 modern cooperative ownership apartments.
The green areas as huge as the Wenceslas Square, a large playground, new outdoor gym, modern city furniture, relaxation areas and water features, as well as restaurants, cafeterias, a modern bistro, a large supermarket, drugstore, or a hairdresser etc. All of these, you can find in this locality. And if it is not enough for you, then you can visit Metropole Zličín a Homepark Zličín shopping centre with Ikea, Tesco, Globus etc. that is just one station by underground away.
Our new phase consists of two individual residential houses, where you can find a total of 101 cooperative apartments with layouts ranging from 1+kitchenette (from 36 m2) to large family apartments 4+kitchenette and sizes up to 119 m2. Of course, there are parking places and cellar storage rooms under the houses, as well as barrier-free access to the house. A great surplus is our 3-year warranty.
Our new XI stage of the cooperative apartments in the Britská čtvrť project is an ideal place to live for both families and couples or today's generation of young singles.
For more information and the offer of new cooperative apartments in the Britská čtvrť see here
12. 6. 2019