Finep supports Prague 11's public life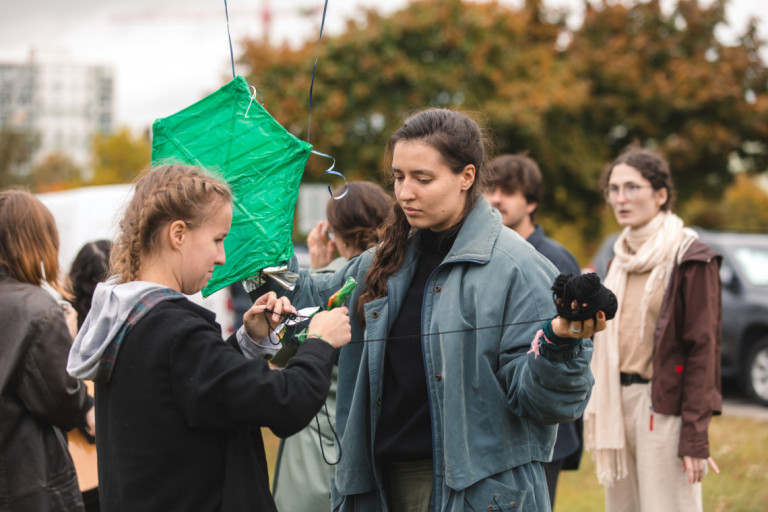 Finep supports Prague 11's public life
eyond constructing urban neighbourhoods, we also want residents to enjoy living there – and that's why we support activities that turn houses into homes. Hence our participation in events and activities that improve public life in Prague 11, where FINEP is planning the large Nový Opatov project.
On October 14, the YMCA, with our support, organized kite festival "Drakiáda" at Chodov central park near metro station. Despite the unfavourable weather, many parents and children with kites came to enjoy fun in the fresh air.
On that day we also supported the Czech Republic Men's and Women's Judo Championship. The national championship returned to Prague after 18 years, with 156 competitors at the Jedenáctka sports hall in Chodov. It was the fifth judo tournament here in the last two years, and our support ensured its success – as appreciated by Prague Judo Association president, Erik Hlaváček.
And thirdly: we signed a contract here for the free loan of land in Opatov Východ where Spolek Filantropie, z.s. will issue food packages to needy Prague 11 citizens. The first such handout took place on Wednesday, October 4, food is provided by the food bank and supported by the City of Prague 11's social department.
We're sure that we will soon find other opportunities to get involved in this part of Prague, and support those who strive for an interesting and attractive local public life.
Highlights from the Czech Republic Judo Championship 2023
19. 10. 2023