You will love living in a family house
A lot of space and a garden. These are the crucial moments when deciding for your own home.
No matter if you have children and want to assemble a trampoline or a swimming pool for them, or enjoy your breakfast on the terrace or a barbecue party, the garden will simply captivate you. Thus, you can enjoy the crucial moments of your live and those of your loved ones in safety and privacy. And watch how it changes before your eyes all year round.
It doesn't matter which season you like. You will love your garden all year long. And it will give it back to you many times.
Any forgotten item of the shopping list will no longer make you angry
Don't you want to spend time travelling for shopping? Therefore, you will certainly appreciate that everything you need is within walking distance.
In three minutes you are in Lidl or Iceland supermarket. You can buy cosmetics and household products in Teta or Rossmann. Sportisimo offers a complete range for sports, leisure and relaxation. Just like Insportino. Pharmacy, electronics, restaurants, cafés, and everything you need.
All of these are so close to you that you don't have to regret if you forget to buy something, because you just pop in to a nearby shop for it.
Let yourself be surrounded by nature
You will be surprised how long it will take you to really get to know the area in which you live. And how green it is.
Sports lovers will undoubtedly appreciate a brand new sports complex dominated by a multi-purpose sports hall. It also features a third generation artificial grass pitch and two clay tennis courts. Cyclists will use the new bike path and inline track, and golf lovers can use the Golf Hostivař, a 10 minutes' drive away. Thanks to the beautiful countryside in the immediate vicinity you are offered a wide range of sports and leisure time activities, such as jogging, cycling, or inline skating, fishing, or walking in the close natural park in Hrušov.
But you can go much further in your wanderings. The thing is that you will live in a start of imaginary cycle paths to the distant surroundings. It only depends on you for what adventure you set out from your house.

Accessibility, countryside, and family living
Family houses in Štěrboholy are a great choice for families. They have good access to the city centre of Prague, and at the same time, they offer the benefits of community life inspired by the countryside.
It is an imaginary return to the life of our grandmothers. Neighbours know each other and greet each other, which becomes the basis for security and natural formation of a strong community. Thanks to this, a number of local activities developed in the locality.
Read about them in our magazine from life in Štěrboholy. The place directly encourages you to write a new chapter of your life in the privacy of your own house with a garden surrounded by beautiful nature.
We will help you to choose an apartment
Do you need help? Contact us, we are here for you.
...
Map legend
Bus stop
Doctor
Kindergarten
Elementary school
Municipality
Shopping center
Restaurant
ATM
Pharmacy
Post
Police station
Veterinary
Sport areal
Bicycle path
Inline
Hairdresser
Your neighbourhood and the backdrop to your daily lives is important to us. We want you and your family, friends and neighbours to feel as at home here as possible so that you can enjoy life to the full.
Our magazine is full of information about life in Malý háj – you can find out what plans are in the making, read accounts from past events or reviews of the local business we have visited.
Past events
Recall all the fun you had at past events.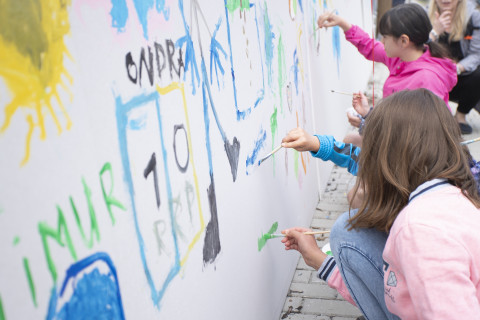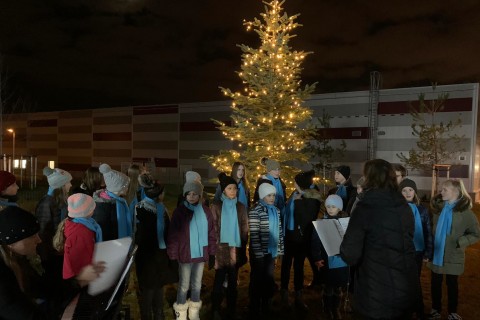 Christmas tree lighting ceremony, or Advent at Finep
3. 12. 2019 ul. Kryšpínova
Event report
Pořádá FINEP
Malý háj
Another great neighbours' meeting in Malý Háj on the occasion of lighting up the Christmas tree is behind us. Let's reminisce the event accompanied by a children's choir, mulled wine, and gifts for children.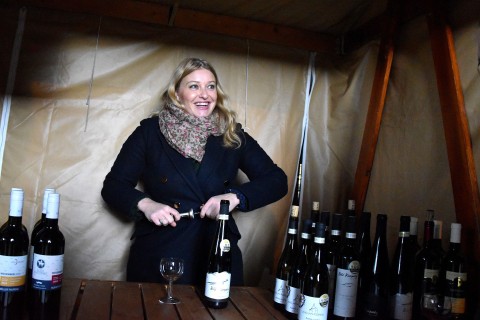 The celebration of St. Martin's wines
18. 11. 2019 ul. Kryšpínova
Pořádá FINEP
Malý háj
Event report
The cornerstone of the tradition of neighbours' meetings was laid just here. At the occasion of the tasting of St. Martin's wines which took place on 18 November in Malý Háj. And how did it go?