Dozen stages in Prosek Park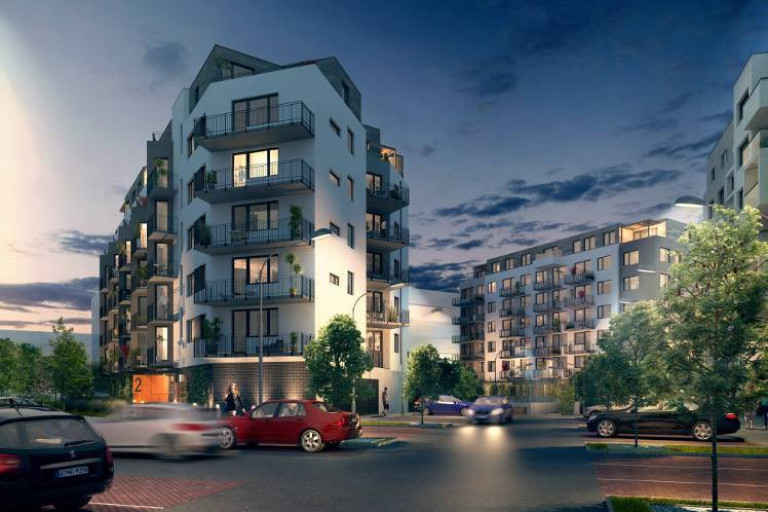 Dozen stages in Prosek Park
31. 3. 2017
Our Prosek Park project is an ideal residential project in today's Prague for many people. Within a quarter of an hour you are in the heart of the city, because you have to walk only 5 minutes to an underground station and after some 10 minutes you get off in the Wenceslas Square. Prosek Park is an ideal place for family living, because everything is "just round the corner". And similarly, it is an ideal offer for those who want to buy an apartment as an investment in a real estate.
Now, we come with our offer of already 12th phase, which is formed by two residential projects. They offer some 106 apartments in total with the layouts from 1+kitchenette through the popular and best-selling 2+kitchenette up to large classic 4+kitchenette family apartments. The apartments are offered with an optional variable solution of the interior spaces and even here we can offer sufficient parking places and chambers under the houses.
Prosek Park residential locality offers all that our customers interested in modern town living need, seek and expect. A school, kindergarten, health centre, shops, restaurants are within walking distance and Letňany shopping centre is only a few underground stops from there.
Prosek Park naturally includes grass areas, benches and a large playground, which is now being finished.
For more information on our offer of the 12th phase Prosek Park apartments see www.finep.cz/en/prosek-park-XII
We will be delighted to offer you the option to have your new apartment equipped to your liking. You just have to visit our new three-storey showroom of the company ProBydlení in the centre of Prague situated next to Lannův Palác. For more information see www.probydleni.cz.