The next stage of family houses of the Malý Háj Project is for sale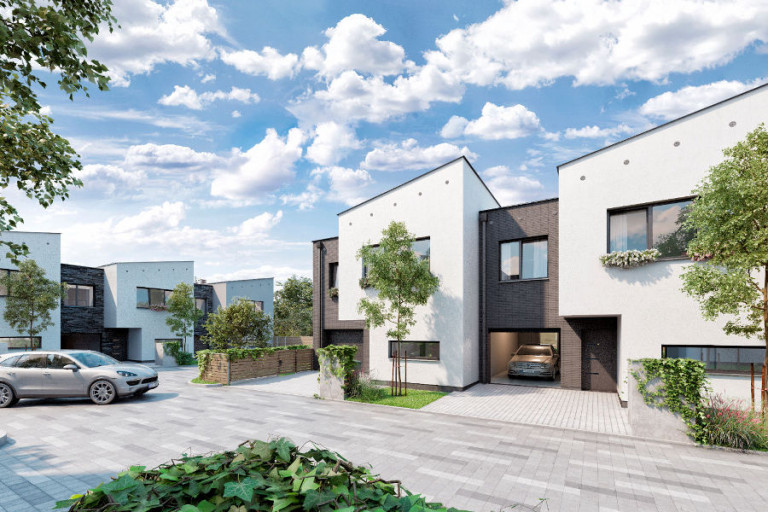 The next stage of family houses of the Malý Háj Project is for sale
The recently finished stage of modern urban family semi-detached houses goes on the market. We are now launching sale of already the 7th phase of family houses in a young residential quarter called Malý Háj in Prague - Štěrboholy. The project includes 11 two-storey houses of the 4+kitchenette and 5+kitchenette categories with the useful area of 160 m2 and a land with the area of 370 m2.

Each of the family houses provides a wise and sophisticated layout for a common family room on the ground floor and a quiet space for each of the dwellers on the first floor. Likewise, each family house has its own garden, where the inhabitants can have a rest, do sports and enjoy common pleasures, such us barbecuing and having a drink. Of course, there is a garage or an outdoor parking place for another family member – a car.

Owners of the new family houses can also enjoy the newly opened café and hairdressing saloon. They can also look forward to the large park in the Malý Háj that is currently being constructed. We have started creation of the residential project Malý Háj and now we are ready to offer a mix of modern urban apartments to the proprietary or cooperative ownership as well as family semi-detached houses with their own lands.
For more information click here.
6. 3. 2019