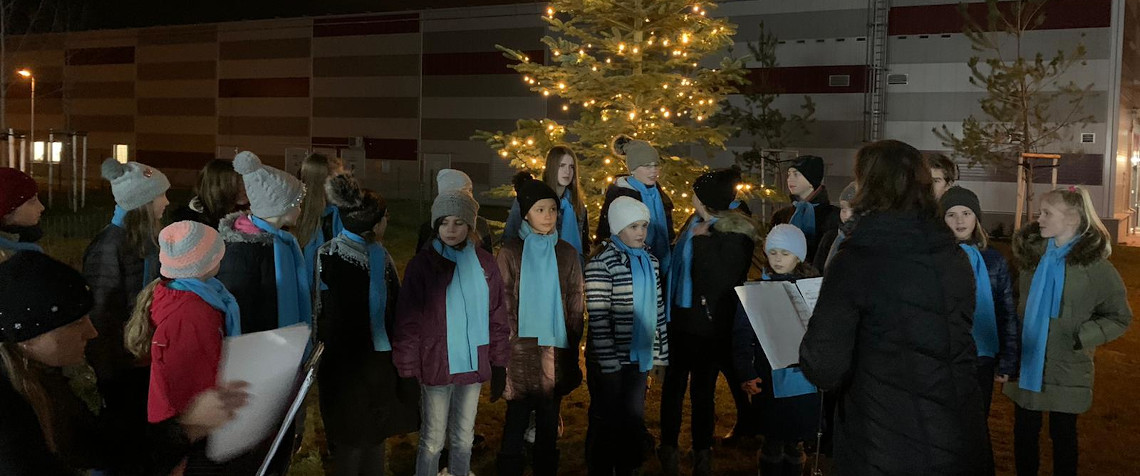 Christmas tree lighting ceremony, or Advent at Finep
Event report
Malý háj
Pořádá FINEP
Advent is a beautiful time connected with upcoming Christmas and our Czech Christ child. He is awaited both by children and adults who have not forgotten how beautiful it was when they were young and looking forward to the moment when the bell rang to let them know that Jesus was there.
The Advent is also associated with a beautiful Christmas tree and in many Czech cities and towns also traditional Advent markets radiating the right Christmas atmosphere. We in Finep like Christmas vacations very much and we thought we would transfer our joy to our residential locations, where we build new homes for our clients according to our motto "Live where you like it".
We decided to plant Christmas tree – beautiful fir tree – in Malý Háj in Štěrboholy. We believe that it will grow healthfully in this locality and will make the lives of the inhabitants there more pleasant for the whole year. And in the pre-Christmas time it will turn into beautiful Christmas tree that will light up Advent and the holiday season every year.
We invited all residents as well as visitors to our residential area in Malý Háj for the Advent opening. There was a lot of refreshments – snacks, mulled wine, punch and cocoa around the tree. First carols were sing with a children's choir. The little ones got small sweet presents.