Prosek Park I

1st floor

Flat 102/B
Flat 102/B
i

You have chosen Prosek Park I
Choose floor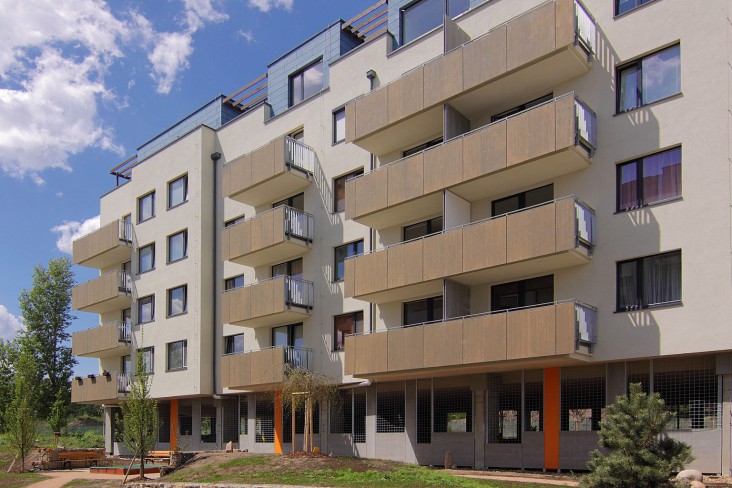 Interior equpment

Flat plan

Flat

Photogallery

Gallery
Flat 102/B
Equipped flat
Ready to move in
Plan

Project

Stage

Flats Prosek Park I

Floor

1st floor

Orientation

NW

Balcony

4,7 m2
Ownership

Personal

Layout

2(1)+kitchenette

Area

49,6 m2

Status

On saleN

Tentative reserved

Price inc. VAT

194 763 €i

The listed prices do not include the garage parking space, the parking space outside of the garage and, as the case may be, a utility room and a cellar.
We'll help you to finance your property
With a mortgage with instalments starting from

615 €i

Monthly at LTV 20 % and 30 years maturity, calculation is only indicative.

Spočítejte si splátky

By selling another property of yours
Add to My Selection
Remove from My Selection
Calculate the amount of your instalments
You can calculate an approximate value of your monthly mortgage instalment quickly and easily thanks to our calculator.
Item price

€

Own capital

38 953 €

Fixation period

5 Years

Time of repayment

Interest rate from

2.49 % p.a.

Installment from

615 €
This calculation is only indicative and applies for own resources amounting to 20 % or 80% LTV. For an exact calculation based on individual requirements and parameters contact our financial specialists. The calculation has been drawn up based on a real estate price determined according to the schedule of payments 90/10.
Residential project with an exceptional architecture
Project suitable for families with children as well as for young couples and singles
Special 3-year warranty
Complete public facilities in the vicinity
Excellent accessibility to public transport (1-minute walk to bus stop, 3 minutes to Metro station)
You can get to the city centre within 15 minutes
Energy efficiency class B
Status: on sale
Prosek Park – it is a uniform while still modern concept of architecture of a municipal residential project, which is situated not more than 5-minute walk from an underground station. You can expect a complete municipal infrastructure and municipal services in its vicinity. These are the basic benefits of Prosek Park residential project, which we are completely building for all those who are interested in modern municipal living.
The exceptional attractiveness of our Prosek Park lies in the fact that thanks to the underground you can be in the Prague centre within 10 or 15 minutes from your home. Modern residential houses, relaxation parks, newly built playgrounds, sufficient quantity of greenery on one hand and easy accessible traffic or municipal services and infrastructure "just round the corner" on the second part. This is what makes Prosek Park a very successful residential project of Prague.
Model flats at this locality
Finance the purchase by selling another property
Do you need to finance purchase of a new property by selling another? We are ready to help you both with sale and all the related issues. Contact us with confidence and we will arrange an appointment for you.
...
Map legend
Flats Prosek Park
Metro station
Bus stop
Doctor
Kindergarten
Elementary school
Shopping center
Restaurant
ATM
Pharmacy
Gas station
Post
Police station
Sport areal