Flat 402/C3
Flat 401/C2 - Sold
1+kitchenette, 29,6 m2

Flat 402/C2 - Sold
2(1)+kitchenette, 45,8 m2

Flat 403/C2 - Sold
2(1)+kitchenette, 52 m2

Flat 404/C2 - Sold
2(1)+kitchenette, 52,8 m2

Flat 405/C2 - Sold
2(1)+kitchenette, 55,9 m2

Flat 406/C2 - Sold
2(1)+kitchenette, 57,3 m2

Flat 407/C2 - Sold
2(1)+kitchenette, 56 m2

Flat 408/C2 - Sold
2(1)+kitchenette, 55,9 m2

Flat 409/C2 - Sold
4+kitchenette, 104,9 m2

Flat 410/C2 - Sold
3+kitchenette, 80,2 m2

Flat 401/C3 - Sold
2(1)+kitchenette, 53,5 m2

Flat 402/C3 - On sale
1+kitchenette 31,5 m2
136 396.0 €

Flat 403/C3 - Sold
4+kitchenette, 108,5 m2

Flat 404/C3 - Sold
2(1)+kitchenette, 53 m2

Flat 405/C3 - Sold
2(1)+kitchenette, 53,4 m2

Flat 406/C3 - Sold
2(1)+kitchenette, 54 m2

Flat 407/C3 - Sold
3+kitchenette, 82,4 m2

Flat 408/C3 - Sold
2(1)+kitchenette, 56,2 m2

Flat 409/C3 - Sold
2(1)+kitchenette, 51,1 m2
i

You have chosen Prosek Park XII
Choose floor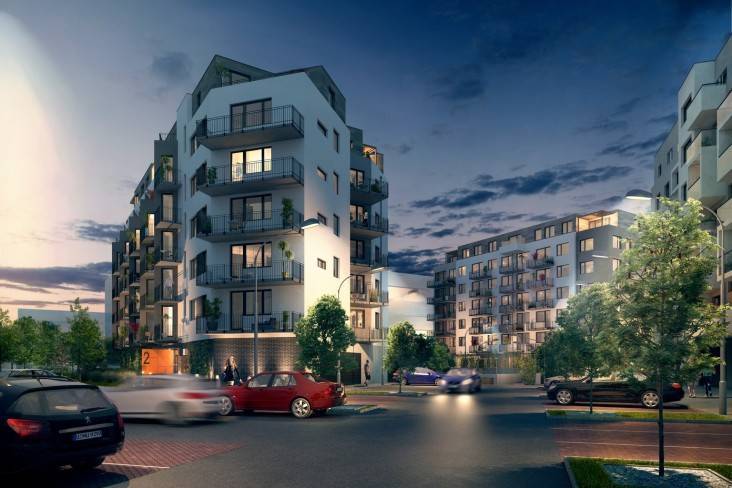 1. NP
2. NP
3. NP
4. NP
5. NP
6. NP
Flat plan

Flat

Floor plan

Floor

Model flat
Flat 402/C3
Ownership

Personal

Layout

1+kitchenette

Area

31,5 m2

Status

On saleN

Tentative reserved

Price inc. VAT

136 396 €i

The price of the apartment unit is valid subject to the employment of a 90/10 payment schedule. Should a different manner of payment be employed, the price shall be agreed with the client individually. The listed prices do not include the garage parking s
We'll help you to finance your property
With a mortgage with instalments starting from

433 €i

Monthly at LTV 20% and 30 years maturity, calculation is only indicative.

Spočítejte si splátky

By selling another property of yours
Add to My Selection
Remove from My Selection
Calculate the amount of your instalments
You can calculate an approximate value of your monthly mortgage instalment quickly and easily thanks to our calculator.
Item price

€

Own capital

27 279 €

Fixation period

5 Years

Time of repayment

Interest rate from

2.54 % p.a.

Installment from

433 €
This calculation is only indicative and applies for own resources amounting to 20 % or 80% LTV. For an exact calculation based on individual requirements and parameters contact our financial specialists. The calculation has been drawn up based on a real estate price determined according to the schedule of payments 90/10.
Prosek Park XII is formed by two residential house
The total number of new apartments in this phase is 106 with the layouts of 1+kitchenette (29 m2) up to more spacious 4+kitchenette (109 m2)
The apartments are offered with the possibility of variable interior solutions
Parking in underground garages
Complete public facilities in the vicinity
Excellent accessibility to public transport (1 minute walk to bus stop, 3 minutes to Metro station)
You can get to the city centre within 15 minutes
Energy efficiency class B – relates to all apartments in this phase
Status: on sale
Architect: AIP ARCHITEKTI - Ing. arch. Jaroslav Kačer, Project designer: BUILDING, s.r.o.
We are coming with the last phase of the Prosek Park construction project. This last, thirteenth phase offers a total of 104 apartments in two residential houses. These are privately owned apartments with layouts starting from 1 + kitchenette (32 m2) to spacious family apartments 4 + kitchenette (119 m2). All apartments are offered with the possibility of a variable solution of their interiors and, of course, there are also enough parking spaces and cellar chambers. The house will also provide commercial premises.
In the course of more than ten years, we have transformed an unused brownfield of 72,200 m into a modern urban residential area. After completion of the construction, it will offer to all its inhabitants not only the housing, but also basic civic amenities. The locality will also offer e.g. a grocery shop, a coffee house, medical practices and others. Already today, our Prosek Park has urban grassland parks with trees, benches or multifunctional sports playgrounds and children's climbing frames. Basically, we believe we have built a space where it is a pleasure to live.
Bank financing this stage:
Model flat at this locality
Finance the purchase by selling another property
Do you need to finance purchase of a new property by selling another? We are ready to help you both with sale and all the related issues. Contact us with confidence and we will arrange an appointment for you.