Cooperative flat 605/G
Cooperative flat 601/G - Sold
3+kitchenette, 71,8 m2

Cooperative flat 605/G - On sale
4+kitchenette 109,4 m2
329 876 €

Cooperative flat 606/G - Sold
3+kitchenette, 79,2 m2

Cooperative flat 607/G - Sold
1+kitchenette, 28,2 m2

Cooperative flat 604/G - Sold
3+kitchenette, 84,3 m2

Cooperative flat 602/G - Sold
4+kitchenette, 119,2 m2

Cooperative flat 603/G - Sold
3+kitchenette, 83,9 m2
i

You have chosen Kaskády Barrandov VIII
Choose floor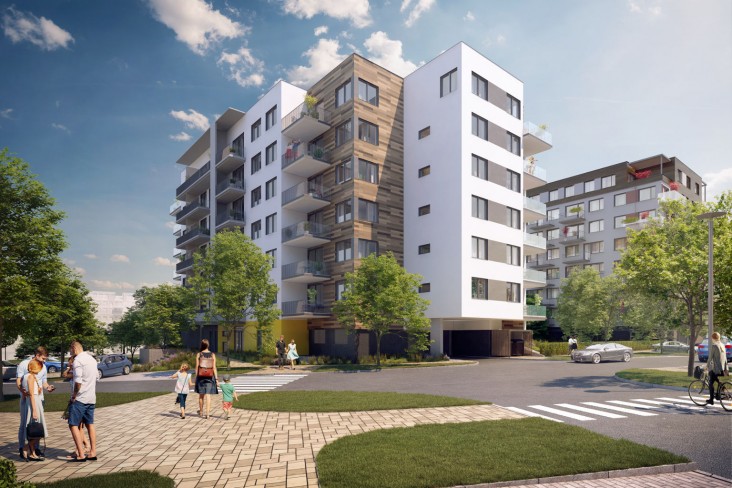 1st floor
2nd floor
3rd floor
4th floor
5th floor
6th floor
Flat plan

Flat

Floor plan

Floor

Model flat
Cooperative flat 605/G
Plan

Project

Stage

Floor

Orientation

E, S, W

Balcony

8,3 m2

Garage

Yes

The price of the garage parking place is not included in the total price of the apartment.

Storage room

Yes

The price of the utility room is not included in the total price of the apartment.
Ownership

Cooperative

Layout

4+kitchenette

Area

109,4 m2

Status

On saleN

Tentative reserved

Price inc. VAT

329 876 €i

The listed prices do not include the garage parking space, the parking space outside of the garage and, as the case may be, a utility room and a cellar.
Funding opportunities
Rental

1 221 €i

Subject to a membership deposit of 25 %

Calculate the amount of your rent

By selling another property of yours
Add to My Selection
Remove from My Selection
Cooperative calculator
You can calculate an approximate value of your monthly rent quickly and easily thanks to our calculator.
Purchase price

€

Member's contribution share

Membership deposit

82 469 €

Interest rate

3.37 % p.a.

Due date

25 Years

Rent from

1 221 €
Calculation is only indicative.
Kaskády Barrandov VIII is formed by one residential houses
The total number of new apartments in this phase is 62 with the layouts of 1+kitchenette (from 28 m2) to more spacious 4+kitchenette (up to 119 m2)
The apartments are offered with the possibility of variable interior solutions
Parking in underground garages
Close to the tram and bus stops, direct connection to center of Prague
Rich civic amenities
Energy efficiency class B
Status: under construction
Architect: AHK ARCHITEKTI, s.r.o., Project designer: BUILDING, s.r.o.
The eighth phase of the Kaskády Barrandov project offers not only the comfort of modern cooperative apartments but it also provides its inhabitants with everything they need to live. On the one hand, this area offers rich civic amenities, a well-developed transport infrastructure within reach and places for rest and relaxation on the other hand. Schools, kindergartens, health-care facilities, post office and various offices are located in the vicinity of the project. Surrounding parks, playgrounds and relaxation zones as well as the year-round open water park will surely please not only the small inhabitants of this locality. In addition, future owners of the apartments can look forward to a new central square being planned with an extended tram line and countless new shops and services.
Model flats at this locality
Finance the purchase by selling another property
Do you need to finance purchase of a new property by selling another? We are ready to help you both with sale and all the related issues. Contact us with confidence and we will arrange an appointment for you.