Cooperative flat 507/F2
Cooperative flat 501/F1 - Sold
1+kitchenette, 40,3 m2

Cooperative flat 502/F1 - Sold
2(1)+kitchenette, 62,3 m2

Cooperative flat 503/F1 - Sold
2(1)+kitchenette, 70,2 m2

Cooperative flat 504/F1 - Sold
2(1)+kitchenette, 43,8 m2

Cooperative flat 505/F1 - Sold
2(1)+kitchenette, 43,2 m2

Cooperative flat 506/F1 - Sold
2(1)+kitchenette, 43,5 m2

Cooperative flat 507/F1 - Sold
3+kitchenette, 89,9 m2

Cooperative flat 508/F1 - Sold
2(1)+kitchenette, 55,9 m2

Cooperative flat 509/F1 - Sold
2(1)+kitchenette, 51,7 m2

Cooperative flat 510/F1 - Sold
2(1)+kitchenette, 52,1 m2

Cooperative flat 501/F2 - Sold
1+kitchenette, 43,2 m2

Cooperative flat 502/F2 - Sold
2(1)+kitchenette, 66,9 m2

Cooperative flat 503/F2 - On sale
2(1)+kitchenette 71 m2
207 008.0 €

Cooperative flat 504/F2 - Sold
2(1)+kitchenette, 54,3 m2

Cooperative flat 505/F2 - Sold
2(1)+kitchenette, 54 m2

Cooperative flat 506/F2 - Sold
2(1)+kitchenette, 54,7 m2

Cooperative flat 507/F2 - On sale
4+kitchenette 105,7 m2
328 818.0 €

Cooperative flat 508/F2 - On sale
4+kitchenette 119,3 m2
349 691.0 €

Cooperative flat 509/F2 - Sold
2(1)+kitchenette, 54,9 m2
i

You have chosen Malý háj IX
Choose floor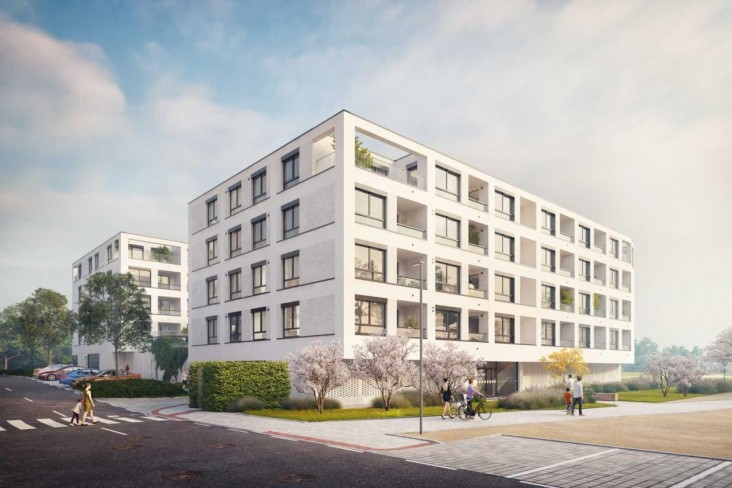 2nd floor
3rd floor
4th floor
5th floor
Flat plan

Flat

Floor plan

Floor

Model flat

House visualization

Visualization
Cooperative flat 507/F2
Plan

Project

Stage

Floor

Orientation

S, W

Terrace

50,1 m2

Garage

Yes

The price of the garage parking place is not included in the total price of the apartment.

Storage room

Yes

The price of the utility room is not included in the total price of the apartment.
Ownership

Cooperative

Layout

4+kitchenette

Area

105,7 m2

Status

On saleN

Tentative reserved

Price inc. VAT

328 818 €i

The listed prices do not include the garage parking space, the parking space outside of the garage and, as the case may be, a utility room and a cellar.
Funding opportunities
Rental

1 215 €i

Subject to a membership deposit of 25%

Calculate the amount of your rent

By selling another property of yours
Add to My Selection
Remove from My Selection
Cooperative calculator
You can calculate an approximate value of your monthly rent quickly and easily thanks to our calculator.
Purchase price

€

Member's contribution share

Membership deposit

82 205 €

Interest rate

3.35 % p.a.

Due date

25 Years

Rent from

1 215 €
Calculation is only indicative.
Ninth stage of residential project Malý háj
Stage IX of Malý háj is formed by two houses
There is 91 new cooperative flats with layouts 1+kitchenette (from 31 m2) to more spacious 4+kitchenette (up to 119 m2) being built
Flats has balcony, terrace or loggia
Parking under the house
Excellent accessibility to public transport (4-minute walk to bus stop) and connection to Prague's access roads
Special 3-year warranty
Energy efficiency class B– relates to all apartments in this phase
Status: on sale
Architect: AHK ARCHITEKTI, s.r.o., Project designer: BUILDING, s.r.o.
The living space of Malý háj also provides sufficient urban greenery with full-grown trees, relaxation zones, lawns and playground and climbing frames. We also currently build a large central town part and another playground for the smallest citizens for a comfortable urban living. Another novelty will be shopping premises situated directly in the locality.
The connection of a residential project, which is in direct contact with surrounding greenery and natural parks and also provides well-accessible services and smooth transport service, transforms Malý háj into a locality, the real estates of which will surely appreciate in the years to come.
Model flats at this locality
Finance the purchase by selling another property
Do you need to finance purchase of a new property by selling another? We are ready to help you both with sale and all the related issues. Contact us with confidence and we will arrange an appointment for you.